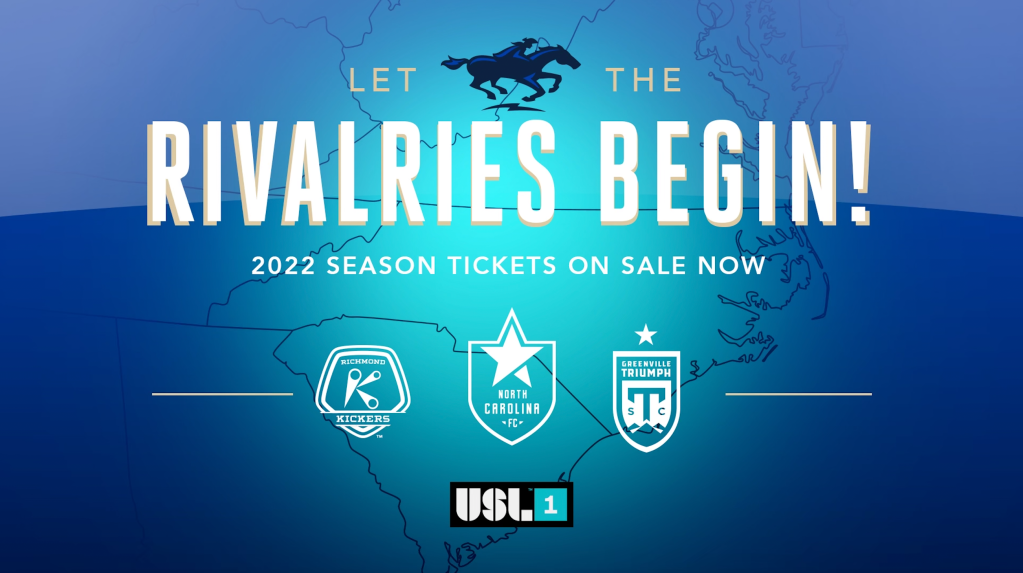 The Charlotte Independence return to their new home at American Legion Memorial Stadium! The Jacks have joined USL League One which means: more high-level, professional soccer and passionate cross-town rivalries. To show our appreciation for our Supporter's Groups and your continued commitment to the club, we're offering a special 2022 Supporters Group Season Ticket for just $99! Here are your benefits: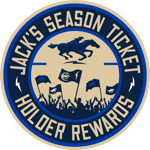 JACK'S REWARDS:
15 USL League One Games
6 USL W League Games
Discounted Supporters Pricing – $99
Special Supporters Group Seating Area
Limited Edition Scarf
Interest Free Payment Plans
Playoff Ticket Priority
Playoff Ticket Price Freeze
20% Off Additional Single Game Ticket Purchases
Priority Pre-Sale to Additional Events
Pre-game Parties
Bring a Friend Pass (3 Games)
Away Game Watch Parties
In-Stadium Birthday Shoutouts
Free Birthday Gift at Merchandise Trailer
1 Away Game Trip*
Access to Player Experiential Events

Picture Day, Kids Clinic with the Pros, Locker Room Cocktail Party, Hero Card Signing Day)

Exclusive VIP Entrance
Season Ticket Holder Bar
*Transportation and pre-game party provided, limited seats available on bus.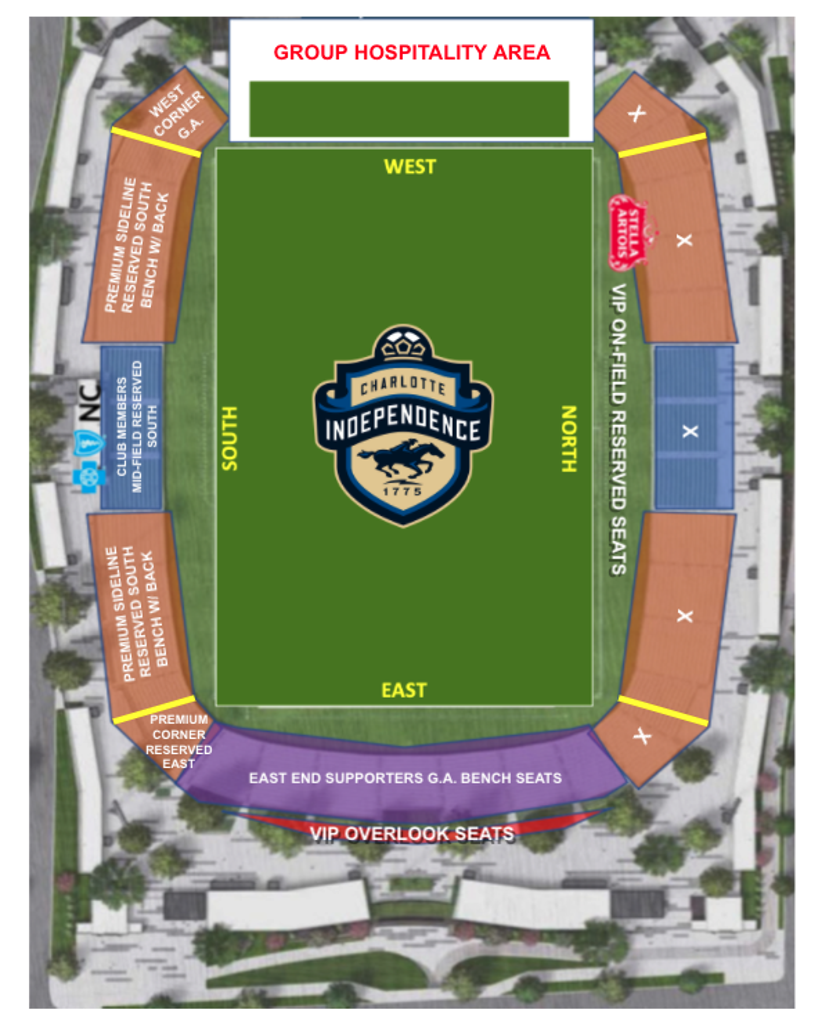 For questions or more information on deposits and payment plans, please contact our Director of Ticketing Jajuan Mabry: tix@queencitysc.com.
| SECTION | PRICE |
| --- | --- |
| East End Supporters | $99 |
CHARLOTTE INDEPENDENCE TICKET POLICY:
All Charlotte Independence games are played rain or shine. In the event of lightning in the area, severe weather or inclement conditions, fans must adhere to the American Legion Memorial Stadium weather safety policy and every attempt will be made to complete the game. In the event of a delay, cancelation or reschedule, based on management's discretion, the Charlotte Independence will issue an appropriate refund, rain-check, or discounted ticket option.
A Charlotte Independence game ticket is a revocable license and is only valid only for the game and seat for which it is issued. The holder, on behalf of the holder and any minor accompanying the holder (individually and collectively "the Holder") to the event described on the other side of this ticket (the "Event") agrees to all the terms hereof. United Soccer Leagues reserves the right to change the date and time of the game at its sole discretion or due to events beyond USL's control. Independence management and stadium staff reserve the right, without limitation, to refuse admission or to eject any person whose conduct is deemed to be disorderly or who fails to comply with the Stadium's posted or announced restrictions. Any non-licensed individual who attempts to resell this ticket at a premium may be subject to arrest and prosecution under North Carolina law and this ticket may be revoked without refund or compensation. The Holder voluntarily assumes all risks and danger of personal injuries incidental to the Charlotte Independence game including, without limitation, the danger of being injured by objects leaving the field of play, balls or other athletic equipment, players or other spectators. The Holder agrees that the owner and operator of the Stadium, the Players, the Teams, and the League, and all entries affiliated with the foregoing and all officers, players and employees, and agents of the foregoing are expressly released by the Holder from claims arising from such causes. WARNING! Objects flying into the spectator area can cause serious injury. Be alert at all times in the spectator areas including after stoppage of play. If injured, notify the stadium staff immediately for directions to the medical station.