Stella Artois Field Level VIP Seating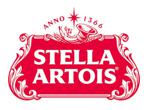 FIELD LEVEL VIP SEATING will open at 6PM. Your food will be served at this time. You can proceed in either of the east gates and walk to the northeast corner of the stadium where you will find a staircase and an elevator. At this concourse landing area you will check-in and receive your field level pass. This will be required for entry and re-entry if you go back up to the concourse. Your food will be served on the field level in the northeast corner near the Video Scoreboard. Please refer to the map for further insight.
All FIELD LEVEL VIP customers must have proper I.D. at check-in and must provide proof of age to enjoy alcoholic beverages.
We ask that all FIELD LEVEL VIP guest refrain from any aggressive or insulting behavior towards players, game officials and other guests. Any of this type of behavior will result in removal from the match.