Charlotte FC to loan a minimum of three players to the Independence this season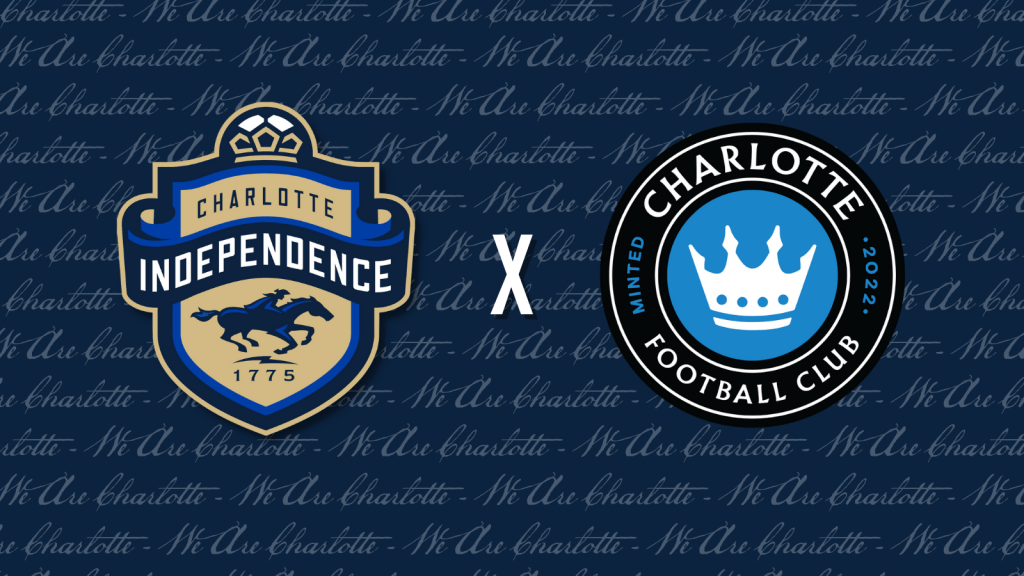 CHARLOTTE, N.C. (April 5, 2022) – The Charlotte Independence and Charlotte FC today announced a Club Affiliation Agreement to extend through the conclusion of the 2022 MLS season. The strategic relationship between the two Charlotte-based clubs provides new opportunities to continue growing the game of soccer across the Carolinas.
"I want to thank Zoran Krneta, Bobby Belair, and the Charlotte FC management for working out the loan agreement with us," explained Charlotte Independence Head Coach, Mike Jeffries. "I look forward to providing a platform and environment for the Charlotte FC players to develop and become impact players within MLS, as has been the case for previous loan players with the Independence. In addition, the loan players strengthen our squad, a huge plus for us as we move into a very competitive League One."
Outlined in the agreement, Charlotte FC is expected to loan the Independence a minimum of three players to train with, and compete for, the Jacks as they continue to develop and grow as professional athletes. The expected duration of each loan will be determined by Charlotte FC.
Charlotte FC (2-4-0) is currently ranked ninth in the MLS Eastern Conference Standings. The team won back-to-back games at Bank of America Stadium last month defeating New England Revolution 3-1 on March 19 and Cincinnati FC 2-0 on March 26.
Three Charlotte FC players, Christian Fuchs, Brandt Bronico and Adam Armour, were on loan with the Charlotte Independence in 2021 and helped lead the team to their best season on record since inception in 2015. Armour, a North Carolina native, scored Charlotte FC's first-ever goal in a 2-1 loss to Atlanta United at Mercedes-Benz Stadium on March 13, 2022.
"We appreciate the opportunity to work with Charlotte FC to further advance the game of soccer in Charlotte, to bring more fans into the game and to provide opportunities for players at all levels to continue to develop and chase their dreams," explained Charlotte Independence President and COO, Tim Schuldt. "We look forward to a great season at American Legion Memorial Stadium and to the contributions from the Charlotte FC players. We also continue to cheer for Charlotte FC's success as they embark on their successful inaugural season!"

The Charlotte Independence make their USL League One debut on Friday, April 8 at American Legion Memorial Stadium. The Jacks play host to Central Valley Fuego FC and kickoff is scheduled for 7:00 PM. Visit charlotteindependence.com to purchase your tickets.