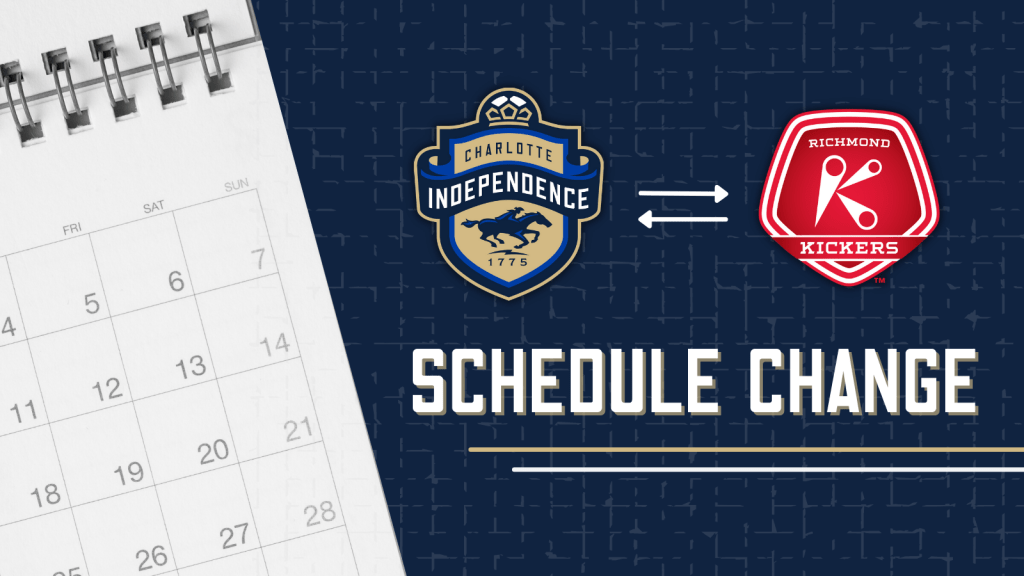 CHARLOTTE, N.C. (April 7, 2022) – The Charlotte Independence announced today a schedule change with Richmond Kickers. The match originally scheduled for Friday, April 22 will now be played on Monday, April 25 at American Legion Memorial Stadium. First kick remains at 7:00 PM.
The change comes after a need to provide ample recovery time for Richmond following their third round U.S. Open Cup match scheduled to take place between April 19 – April 21 that same week.
CLICK HERE TO VIEW THE UPDATED SCHEDULE
Tickets already purchased for Friday, April 22 will still be valid for the new date on Monday, April 25. For additional ticket inquiries, please email our Director of Ticketing, Jajuan Mabry: tix@queencitysc.com.

Single Game Tickets are on sale now. Visit charlotteindependence.com to secure your seats.