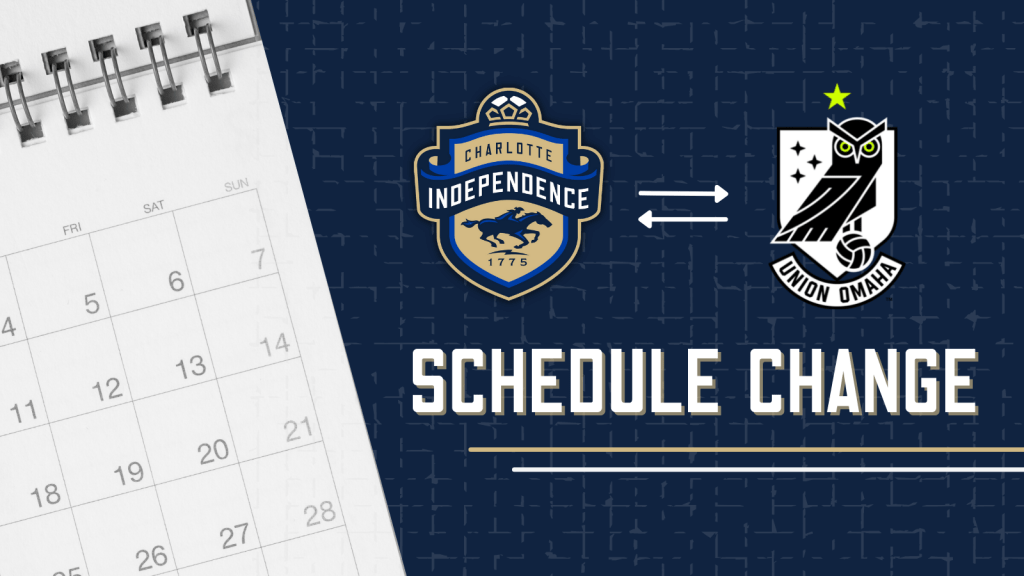 CHARLOTTE, N.C. (May 13, 2022) – The Charlotte Independence announced today a schedule change with Union Omaha. The away match originally scheduled for Wednesday, May 25 will now be played on Wednesday, August 17 at Werner Park. First kick will be at 7:00 PM CT/8:00 PM ET.
The change comes due to Union Omaha's progression in the Lamar Hunt U.S. Open Cup.
CLICK HERE TO VIEW THE UPDATED SCHEDULE
All Charlotte Independence away matches can be live streamed for free on bahakelsports.com or on local antenna TV's WCCB Charlotte Channel 18.5. Visit our website for details.