Kantor joins the Independence staff after serving as President of Stumptown AC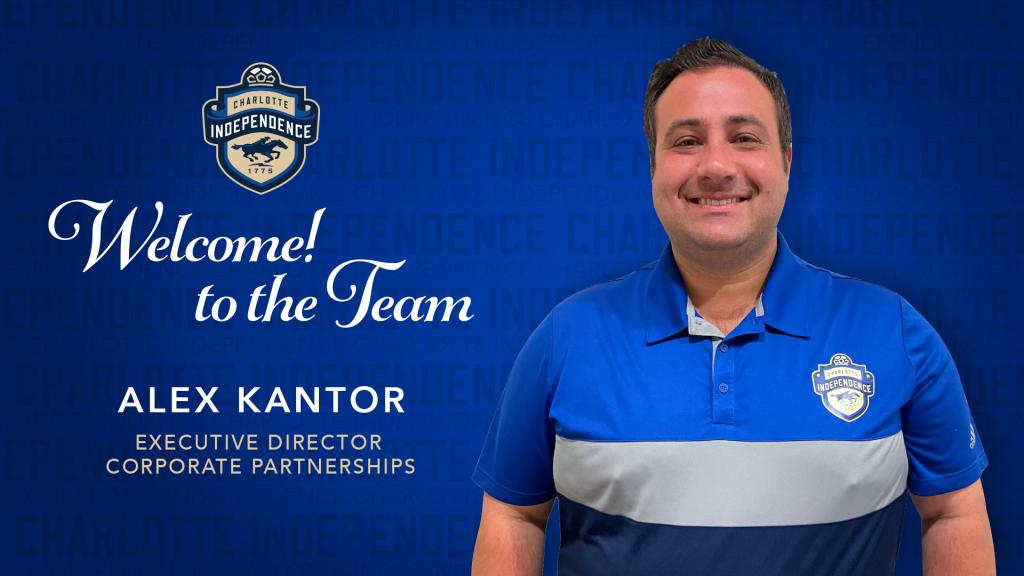 CHARLOTTE, NC (June 9, 2022) – The Charlotte Independence announced today the hiring of Alex Kantor as the club's new Executive Director of Corporate Partnerships. Kantor joined the Independence staff in May 2022 and previously served as the President of NISA's Stumptown AC. At Stumptown, he spearheaded an effort, both on and off the field, which led to the club's transfer of ownership to a new investment group at the end of 2021.
Kantor earned his undergraduate degree from Skidmore College (NY) where he competed as a student-athlete at the Division III level in both soccer and alpine ski racing. After graduation, he started his career in sports as an SID for Amherst College in Massachusetts. At the time of his hire, Kantor was once of the youngest full-time sports information directors across all three divisions of the NCAA.
After completing his Masters of Sport Management degree at UMass-Amherst, Alex advanced to the professional soccer scene working on the communications team for the New England Revolution in 2011. While working in professional soccer for his hometown club fulfilled a childhood dream, Alex stepped away from the sporting world for ten years to gain experience in business-to-business sales, coaching and consulting and building an organization of five sales teams across the East Coast.
Almost a decade later, Kantor came back to the game inspired to help local businesses and supporters connect with a vibrant and growing soccer culture in Charlotte. Kantor and his wife Eva live in Matthews with their son Ari.