Young talent from Israel played with team USA in the 2019 Maccabi Games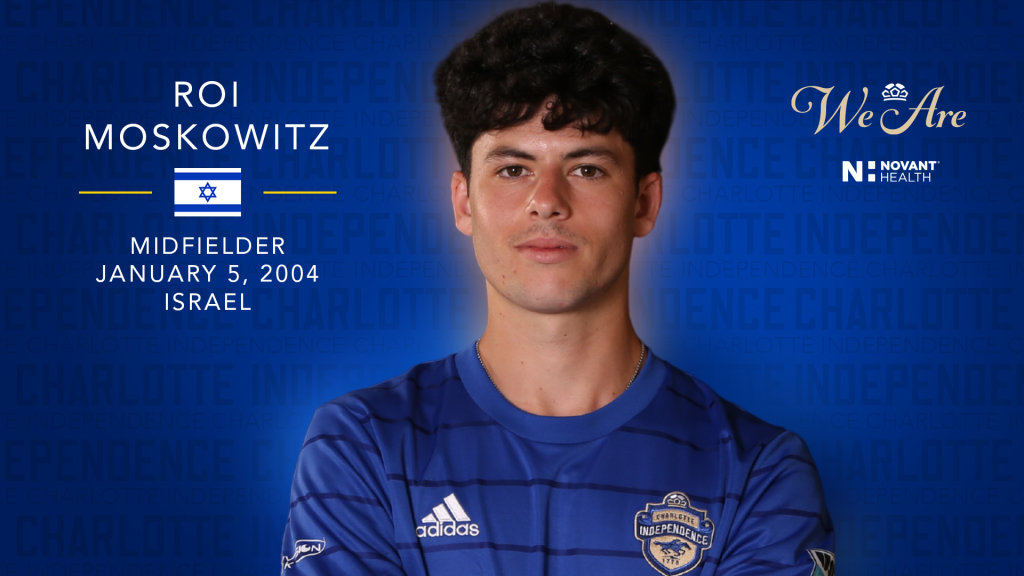 CHARLOTTE N.C. (June 10, 2022) – The Charlotte Independence announced today that they have signed midfielder Roi Moskowitz to an Academy Contract for the remainder of the 2022 season, pending league and federation approval. The Jacks continue USL League One play this Saturday, June 11 at 6:30 PM on the road against the Richmond Kickers. 
"We are excited to add another promising young academy player to our roster in Roi," explained Charlotte Independence Head Coach, Mike Jeffries. "Roi has trained with us throughout our season and earned the opportunity to be added to our roster. He is a strong technical player with the ability to create space for himself off the dribble, connect dangerous passes and meshes well with his teammates in our system."
Born in Tel Aviv, Israel Moskowitz played with team USA in the Maccabi games in 2019. After his time competing internationally, Moskowitz moved to San Diego at 15 years old. He joined the Nomads Soccer Club in San Diego, California and was coached by Derek and David Armstrong.
Moskowitz spent two years with the Nomads before moving to England to join the Doncaster Rovers U18 side in 2021. While with the club, he earned a call up to the first team where he gained valuable training experience against top international talent.
"I'm very excited to join the Charlotte Independence," Moskowitz said. "I look forward to being with the team and hope to push each other everyday to the limit."
The Charlotte Independence USL League One season continues this Saturday, June 11 against the Richmond Kickers. First kick is set for 6:30 PM. The Jacks return to American Legion Memorial Stadium to host Forward Madison FC on Sunday, June 26 at 6:00 PM. It's Men's Health Night presented by Novant Health, and tickets are available at charlotteindependence.com.