Jacks partner with Folds of Honor to help provide scholarships to children of fallen and disabled service members.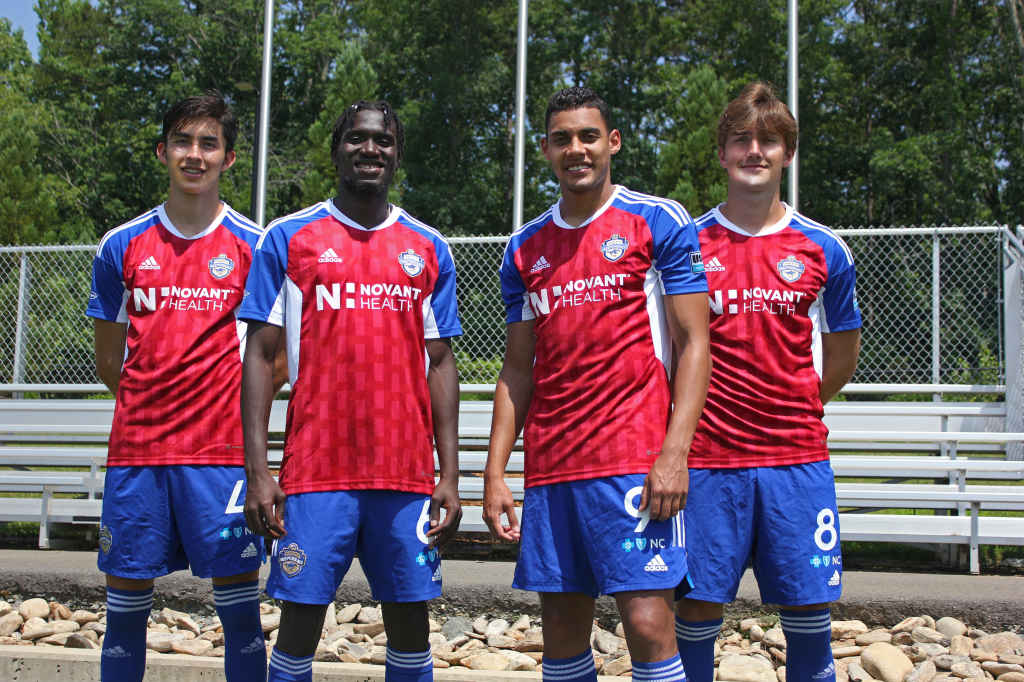 CHARLOTTE, N.C. (June 20, 2022) – The Charlotte Independence today unveiled the design for the club's 2022 Military Appreciation Night jerseys. The game-worn red, white, and blue kits will be autographed by the USL League One professional players and sold to the public for a fixed price. Jerseys are on sale now at shopcharlotteindependence.com. Proceeds from the campaign will be donated to Folds of Honor to help provide scholarships to local spouses and children of America's fallen and disabled service members.
"As we approach Independence Day, we are reminded again of the daily sacrifices, past, present and future, that the members of our armed forces and their families endure," stated Charlotte Independence President and COO, Tim Schuldt. "These special kits and our competitive spirit on the pitch are all a salute to those who serve. It's with tremendous thanks for the freedoms we all enjoy, that are memorialized in our nation's founding documents, that we host the Military Appreciation Night."
The patriotic jerseys will be worn on Friday, July 8 during Military Appreciation Night presented by Famous Toastery. The Charlotte Independence invites all active and retired service members to attend the match for a special evening that recognizes and honors their sacrifice for this great country. The family-friendly event will also feature a 50/50 raffle for fans benefitting Operation Wake Surf. 
"This is our second year working with the Charlotte Independence and it's a special night for our local veterans," stated R. David Nein, President of the Western Carolina Chapter for Folds of Honor. "Last year, with the assistance from terrific partners like the Charlotte Independence, we were able to award 80 local scholarships and over $400,000.00 to the spouses and children of those who have served."
Folds of Honor is dedicated to ensuring that families who've sacrificed so much for our country receive the education and opportunities they deserve. Whether it's K-12th grade or higher education, they believe the cost of pursuing academic dreams should not be an additional burden. The organization has donated 35,000 scholarships since 2007 and 6,500 of those were awarded between 2021-2022.
Tickets for Military Appreciation Night start at $7 (additional fees apply at checkout) and are on sale now at charlotteindependence.com.