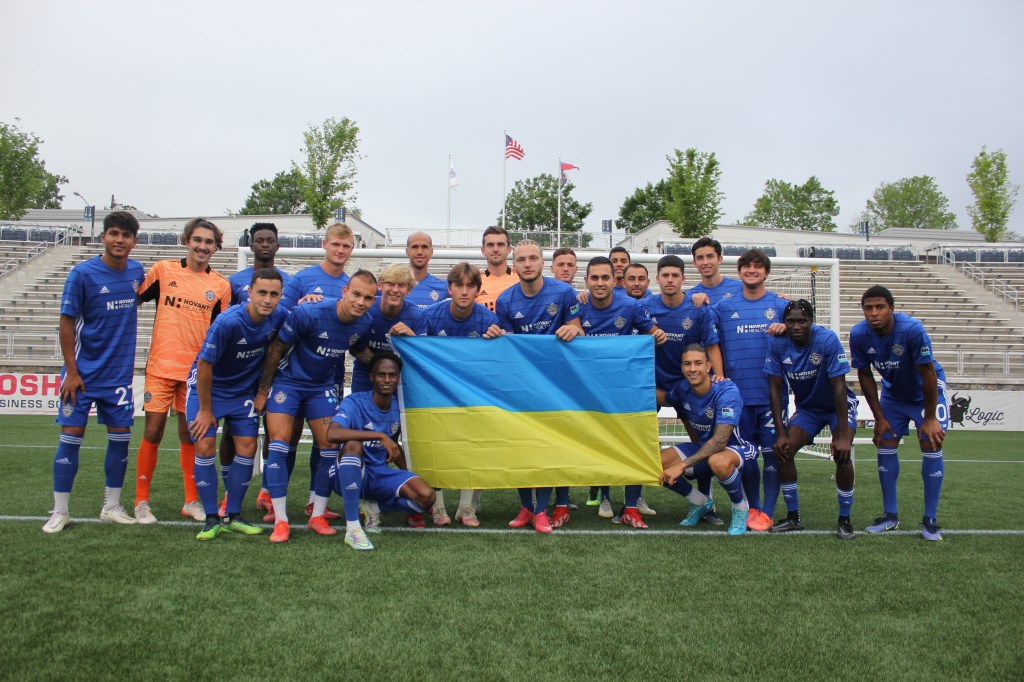 CHARLOTTE, N.C. (July 12, 2022) – The Charlotte Independence announced today the club's upcoming plans to support local Ukrainian relief efforts, a cause that hits close to home for teammate Illia Shevtsov whose family remains in the war-torn city of Kehrson, Ukraine.
"Me and my family really appreciate this. I'm very thankful to my club and the fans who will come to the match in support," explained Shevtsov. "You can save someone's life by your donations. I want to invite the Ukrainian community in Charlotte to come and enjoy the match, and I hope we will celebrate victory and the way we help our country."
The Independence have worked closely with the Ukrainian Federal Credit Union in Matthews and St. John Ukrainian Church, among other organizations, to identify a local non-profit, non-partisan, community-based benefactor who has represented the interests of Ukrainians in the United States since 1940.
The Ukrainian Congress Committee of America, Charlotte Branch will receive a portion of the proceeds from ticket sales following the Charlotte Independence home match vs. Forward Madison FC on Friday, August 5 at American Legion Memorial Stadium. Donation jars will also be placed at the main ticket gates for fans who wish to give more to the cause.
"We are proud to stand with Illia and raise needed awareness and resources for the people of Ukraine as they suffer severe hardship from an unwarranted invasion of their sovereign nation that continues to be devastated by war," explained Charlotte Independence President and COO, Tim Schuldt. "We hope Independence fans will join us in this effort and support the worthy cause."
Tickets to the We Are With Ukraine match on Friday, August 5 are on sale now at charlotteindependence.com.