Campaign to align with the start of Childhood Cancer Awareness Month in September.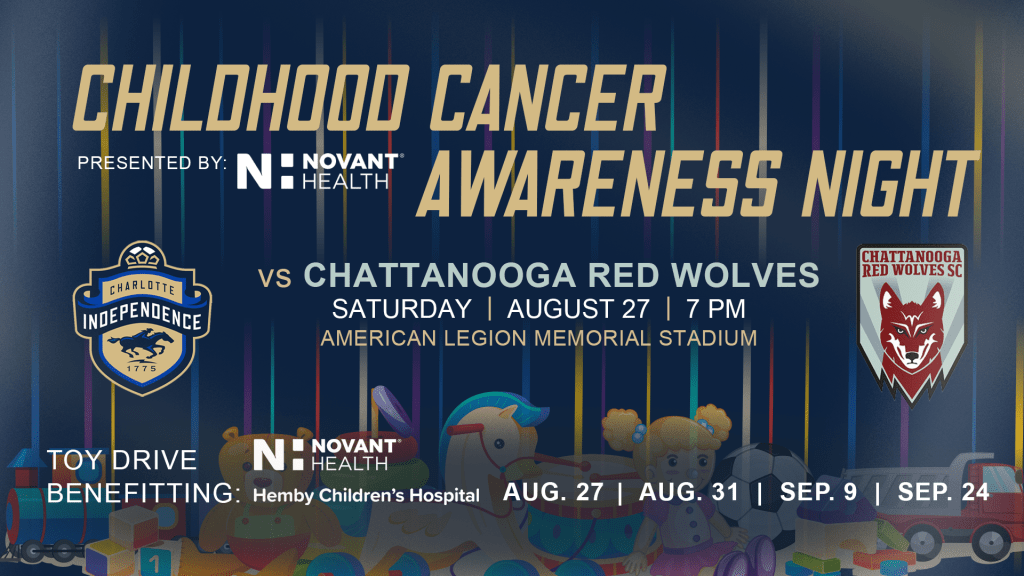 CHARLOTTE, N.C. (August 2, 2022) – The Charlotte Independence today announced a four-game toy drive to collect children's toys which will be donated to the patients at Novant Health Hemby Children's Hospital. The campaign aligns with the start of Childhood Cancer Awareness Month, an annual national health campaign in September organized to increase awareness of pediatric cancer and raise funds for research into its cause, prevention, diagnosis, treatment and cure.
The marquee event will take place during the club's home match at American Legion Memorial Stadium on Saturday, August 27, but toys will also be collected at three additional home games on Wednesday, August 31, Friday, September 9 and Saturday, September 24.
"We are humbled to partner with Novant Health on this campaign and help them raise awareness for Pediatric Cancer," explained Tim Schuldt, Charlotte Independence President and COO. "Novant Health Hemby Children's Hospital is just down the street from our stadium and provides remarkable care to young kids from all across the country. We hope these toy donations will bring smiles and joy to the children as they continue to fight each and every day."
The Charlotte Independence and Novant Health have also designed a limited-edition collector's scarf for the campaign. It features a collection of toys inspired by the patients at Hemby Children's Hospital and lists the 20+ surrounding suburbs that encompass the Charlotte Independence Soccer Club footprint. Fans who make a toy donation at each match will be entered for the chance to win a Childhood Cancer Awareness Scarf and receive free entry to the match.
"Our commitment to deliver world-class care to our patients and families at Hemby Children's Hospital would not be possible without the generous support from the community," said Katie Spizzirri, Chief Philanthropy Office in Charlotte for Novant Health. "We're thankful for the Charlotte Independence and their fans who continue to cheer on our youngest patients as they fight against a variety of pediatric cancers."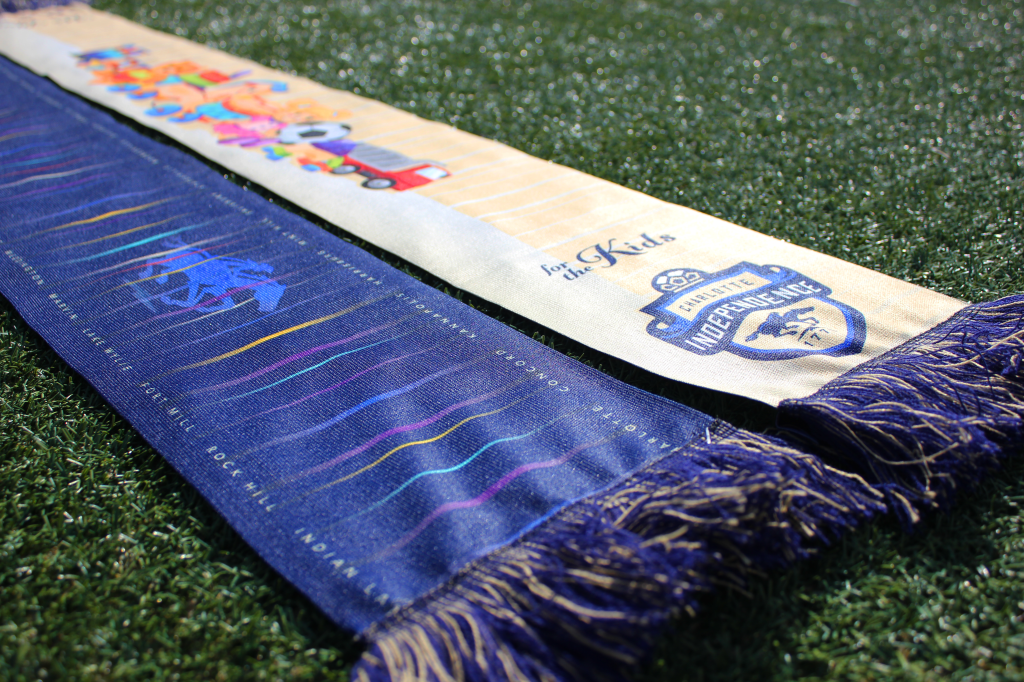 Items that will be accepted are new, fully packaged toys or a gift receipt from the online Children's Hospital Baby Registry. For more information on Hemby Children's Hospital Toy Donations, please visit their website.
Novant Health Hemby Children's Hospital offers patients remarkable medical care, while offering parents peace of mind. From neonatal and pediatric intensive care to a wide variety of pediatric specialties, Hemby is small enough to give patients individualized attention, yet large enough to attract some of the most skilled experts in the region.
For tickets to remaining Charlotte Independence home matches, visit www.charlotteindependence.com.