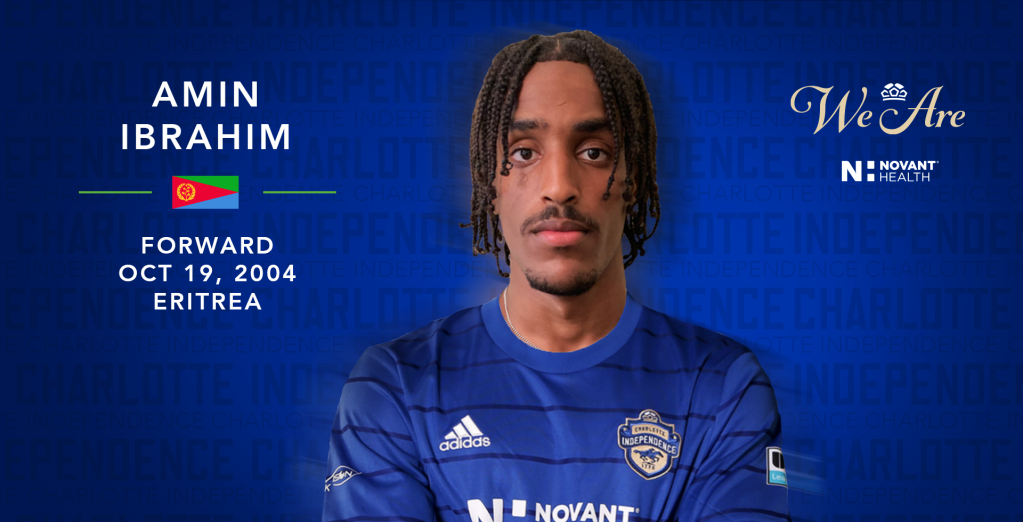 CHARLOTTE, N.C. (September 7, 2022) – The Charlotte Independence today announced that Amin Ibrahim, a striker from the club's youth academy, has joined the USL League One professional team on an Academy Contract for the remainder of the 2022 season. Ibrahim joins Noah Behrmann, Logan Bellina, Jefferson Amaya and Brayden Keenan on the list of Charlotte Independence Soccer Club academy players to make their way to the professional level this season, showcasing Charlotte's true pathway to the pros.
"I'm really excited to be signing with the Independence first team," explained Ibrahim. "I am looking forward to improving as a player and person."
From Eritrea, Ibrahim competed with the Independence's USL League Two team this summer. The 18-year-old appeared in three games for the Jacks, helping them finish the regular season with 17 points. Ibrahim attends East Mecklenburg High School and will graduate in 2023.
The Charlotte Independence have three regular season home games remaining at American Legion Memorial Stadium. Their next match is this Friday, September 9 at 7:00 p.m. (ET). Fans can purchase tickets online at charlotteindependence.com/uslleagueoneschedule.