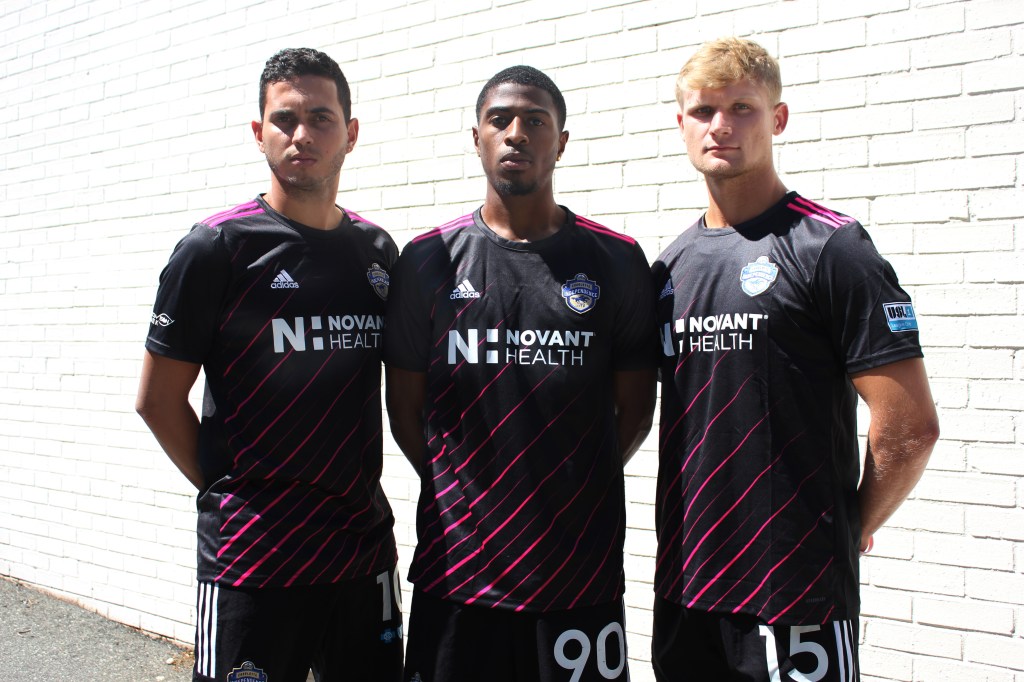 CHARLOTTE, N.C. (September 15, 2022) – The Charlotte Independence today unveiled their third custom kit of the season ahead of Breast Cancer Awareness Month. The Jacks will wear the pink and black jerseys for Breast Cancer Awareness Night presented by Blue Cross Blue Shield of North Carolina (Blue Cross NC) on Saturday, October 15 during the team's home match vs. North Carolina FC.
Fans can purchase the game-worn Breast Cancer Awareness Night jerseys for $90. The jerseys are on sale now, while supplies last, at charlotteindependence.com. Proceeds benefit the Novant Health Cancer Institute Buddy Kemp Support Center.
The Buddy Kemp Support Center is a space designed to help individuals and families in the time following a breast cancer diagnosis. The center is in a comfortable, home-like setting with special programs, support, and services that aim to help patients feel empowered throughout their cancer journey.
"We're incredibly grateful for the support and partnership that we have with the Charlotte Independence," said Barbara LiPira, senior director, Novant Health Cancer Institute. "In this community, the Independence are winners both on and off the field. The funds raised from the sale of these jerseys will help to remove various barriers to care for our cancer patients. In some cases, that may mean providing transportation assistance, or lodging or even help with medical expenses. For many of our patients and their families, this will truly have a life-changing impact."
At the Buddy Kemp Support Center, services are provided by a team of counselors and case managers who are specially trained to care for cancer patients. They provide individual and family counseling, support groups and special events, educational programs, financial resource guidance, a resource library, and a lending boutique with beautiful wigs for cancer patients who have lost their hair due to chemo treatments. Learn more.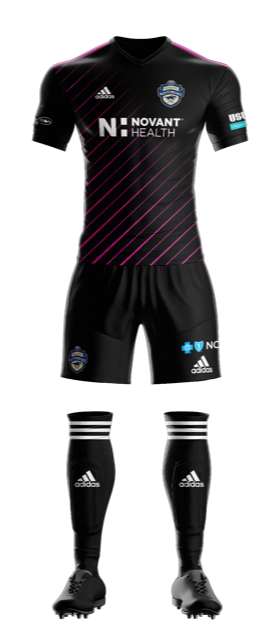 "This October, we are proud to partner with two stalwarts in Charlotte's health care community, Blue Cross NC and Novant Health, to help raise funds for families impacted by breast cancer," explained Charlotte Independence President and COO, Tim Schuldt. "This night, and these jerseys, are a tribute to all those affected by the disease and a symbol of hope for those still fighting."
The Charlotte Independence invite breast cancer fighters, survivors, friends and family from the community to join us for a special evening as we raise awareness for the cause and remember those who've been greatly impacted by the disease.
Tickets to the match are on sale now at charlotteindependence.com/uslleagueoneschedule/.
###
About Novant Health
Novant Health is an integrated network of hospitals, physician clinics and outpatient facilities that delivers a seamless and convenient healthcare experience to communities in North Carolina, South Carolina, and Georgia. The Novant Health network consists of more than 1,800 physicians and over 35,000 team members who provide care at more than 800 locations, including 15 hospitals and hundreds of outpatient facilities and physician clinics. In 2021, Novant Health provided more than $1.1 billion in community benefit , including financial assistance and services. For more information, please visit our website at NovantHealth.org. You can also follow us on Facebook, Instagram, Twitter and LinkedIn.