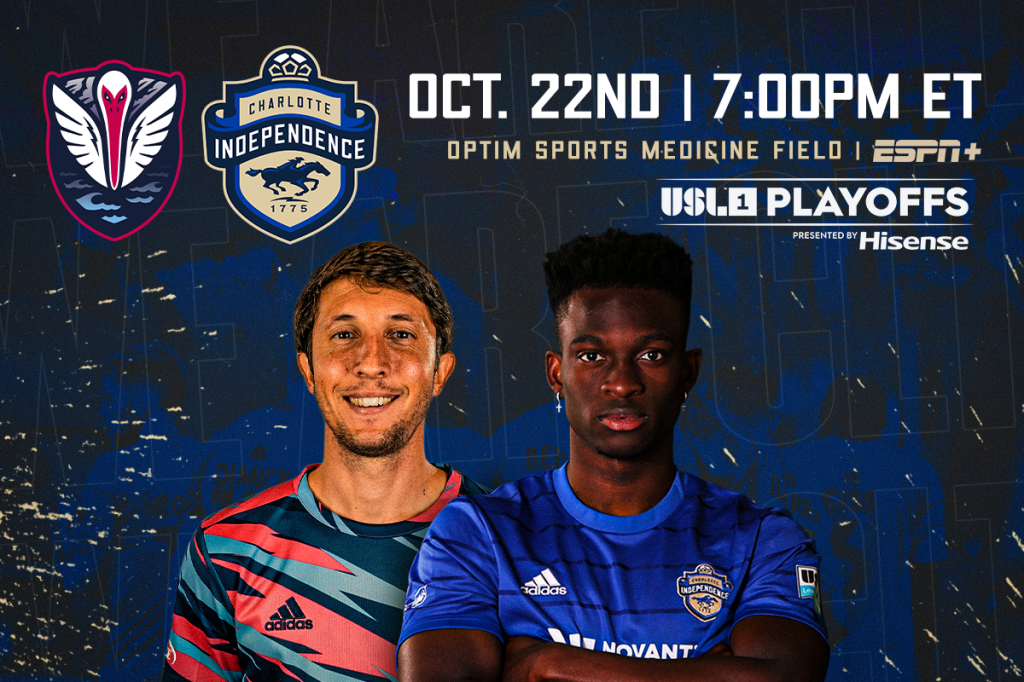 CHARLOTTE, N.C. (October 19, 2022) – The #6 Charlotte Independence are set to take on #3 South Georgia Tormenta FC in the quarterfinal match of the 2022 USL League One Playoffs presented by Hisense. The team plays this Saturday, October 22 at Optim Sports Medicine Field at Tormenta Stadium in Statesboro, G.A. First kick is scheduled for 7:00 p.m. (ET). Fans can live stream the match on ESPN+.
This is the club's third consecutive playoff appearance, their first in USL League One. Charlotte concluded their first USL League One regular season on Saturday, October 15 with a 5-1 victory over North Carolina FC, clinching the #6 seed on the night.
The Charlotte Independence are 1-1-1 on the season vs. South Georgia Tormenta FC. The teams tied during their first meeting in May. Charlotte took game two on the road in Statesboro, and Tormenta took game three in the Queen City.
By The Numbers:
#6 CHARLOTTE INDEPENDENCE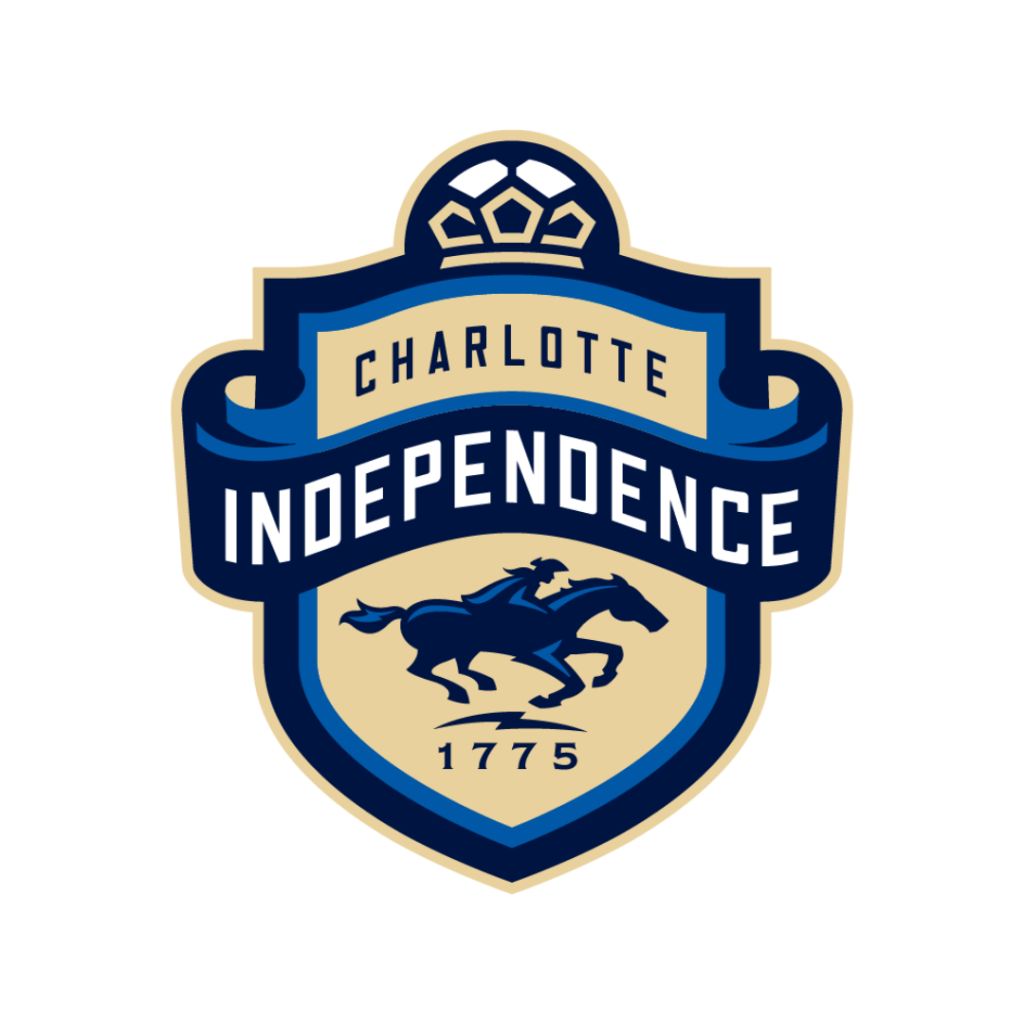 Overall Record: 12-12-6
Home Record: 8-3-4
Away Record: 4-9-2
Goals Scored: 48
Goals Conceded: 48
Clean Sheets: 6
#3 SOUTH GEORGIA TORMENTA FC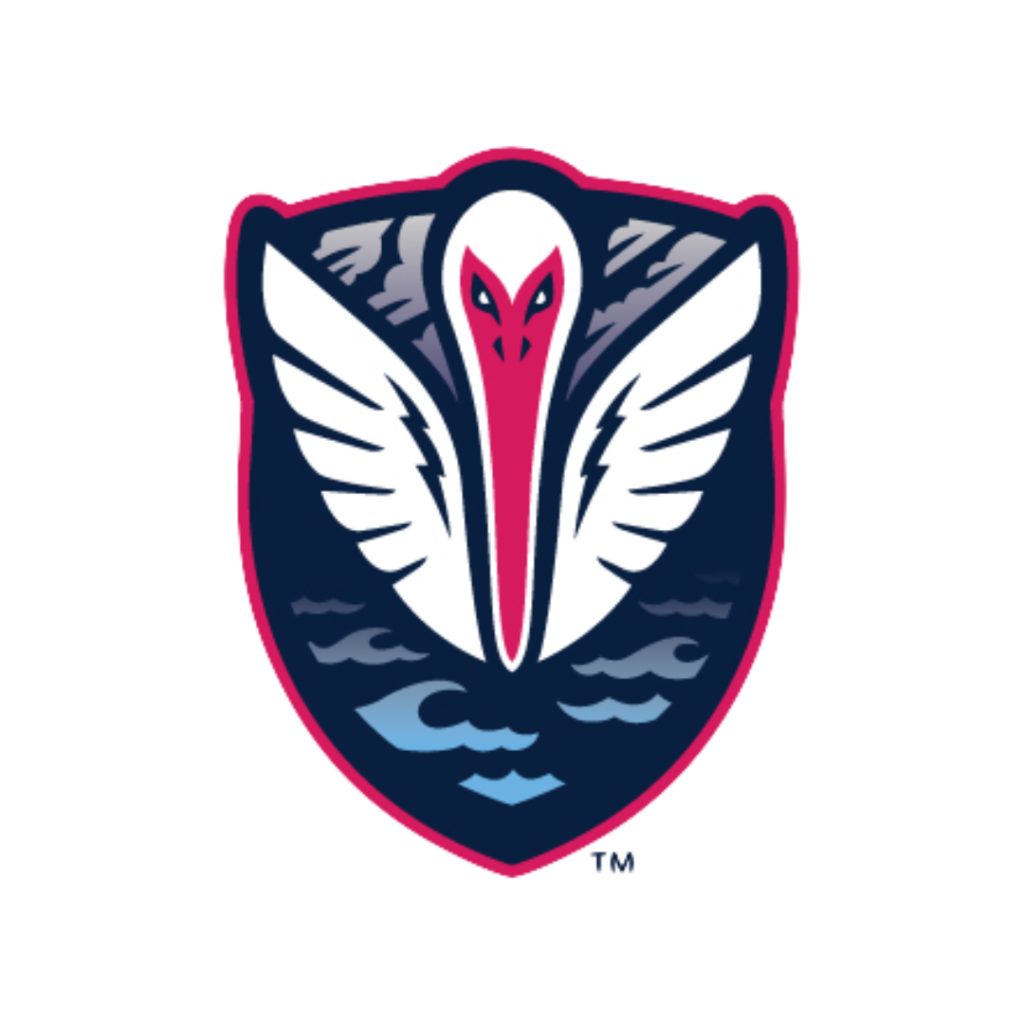 Overall Record: 12-9-9
Home Record: 4-5-6
Away Record: 8-4-3
Goals Scored: 42
Goals Conceded: 40
Clean Sheets: 9
Support the Jacks:
Make the 4.5 hour drive and join our supporters groups, Mecklenburg Reserves, Independence Ultras and Blue Furia at the match. General Admission tickets are $10. Buy now.
Watch the match with our friends at Big Ben Pub. The game will be on at the front bar with $15 domestic beer buckets on special.
Cheer on the Independence from home by live streaming the match on ESPN+.
In the News: