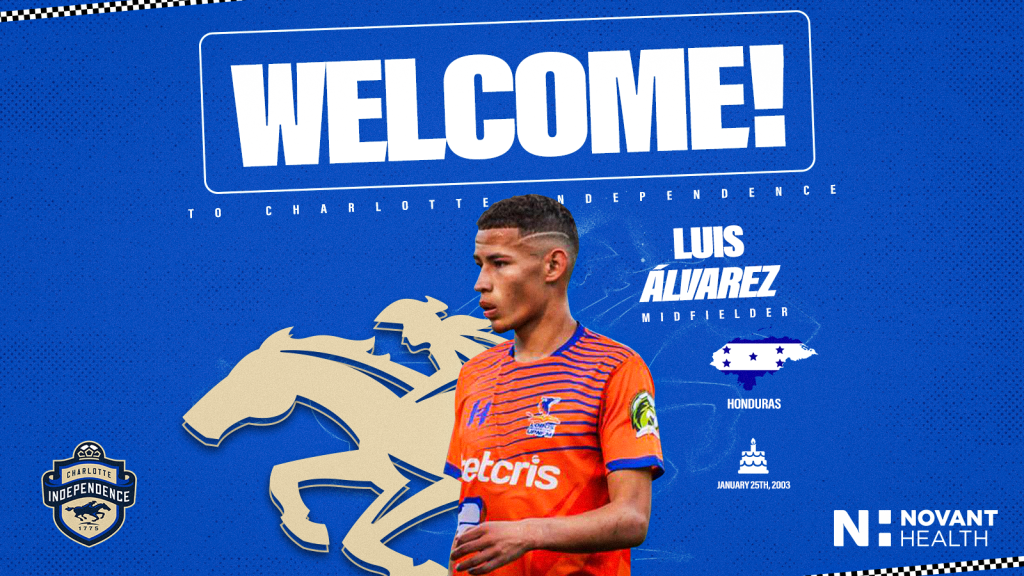 CHARLOTTE, N.C. (January 13, 2023) – The Charlotte Independence announced today the signing of Honduran midfielder Luis Álvarez ahead of the 2023 season. Álvarez, just 19 years old, previously played with Lobos UPNFM in the Honduran Liga Nacional.
"Luis fits the profile that we've been pushing toward, being a young, technical, up and coming player," Head Coach, Mike Jeffries said. "He's got wonderful feet, good passing ability and is very creative in the final third. It will be exciting to see him and have him with our group for preseason and watch how he's able to develop over the course of the season."
He played college soccer at Instituto España Jesús Milla Selva in Honduras. In 2019, Álvarez won the U-16 and U-18 championship with Lobos UPNFM before he made his professional debut with the same club two years later.
Álvarez made 18 appearances in Liga Nacional, starting in 10 matches and coming on as a substitute in eight games.
"I'm ready to take this opportunity where I will be giving all my effort for the benefit of the club & myself, and to obtain better achievements in 2023," Álvarez said.
The Charlotte Independence kick off the 2023 USL League One season against the Richmond Kickers on Saturday, March 18 at American Legion Memorial Stadium. Season tickets are on sale now at charlotteindependence.com.