As the 2023 season approaches, it's time to give you a rundown of what's new at Charlotte Independence home games, starting with our Home Opener presented by Chick-Fil-A on Saturday, March 18. We're talking merch (yes, merch!), games, beer, food … and scroll to the end to meet the new members of our front office. Let's get to it:
Merchandise
Merch is back and better than ever! The club is introducing a brand new line of hats, t-shirts, sweatshirts, scarves, novelties, and more. Fans may notice a variety of different trademarks. These logos and treatments are alternative designs that date back to the club's inception in 2014. The collection focuses on comfort and style with a modern twist on the club's, and the city's, historic legacy.
Our full merch site is live! While we're getting ready, we welcome you to browse all the items via our online store. All merch will also be available for purchase in person at the merch trailer during our 2023 Home Opener.
Party On The Plaza Games
Come for the soccer. Come early for the Party on the Plaza! Fans of all ages can have some pregame fun this season as soon as the gates open. You'll find yard games like Jenga, Connect 4, Corn Hole, and more! Games will be located in our VIP Overlook areas and are open to all fans. Beer will be on sale for fans ages 21+.
New Beer Partners
Speaking of cold beverages. We're excited to introduce two local craft beer partners for the 2023 season. First is Eleven Lakes Brewing Co. The family owned and operated brewery in Cornelius, N.C. will be serving up their new Yellow Card hard seltzer at the stadium all season long. The Pineapple Mango fruited seltzer is light, crisp and refreshing. It's perfect for hot summer days near the pitch. Additionally, they'll have their Northern Aggression and River Otter Red on draft, with their Lazy River IPA, Northern Aggression and Orange Is the New Pale in cans.
We've also partnered with Resident Culture Brewing Company. Their flagship brewery and taproom is located just minutes away from the stadium in the Plaza Midwood neighborhood. They'll be stocking the stadium with multiple brews for fans to enjoy. On draft, we'll have Lightning Drops Hazy IPA, Riding for the Feeling Pilsner, and Island Time Mexican Lager. Available in cans will be Country Kind of Silence Helles Lager, Forever Alone Hazy IPA, and Tropical Tryst Tiki Sour.
Thirsty yet?
VIP On-Field Food
Our VIP On Field Seats are getting a major upgrade with catered food from Piada Italian Street Food. This package is a must for soccer aficionados or anyone who wants a unique game-day experience. Fans get to watch the match from the pitch and receive a curated menu of food and beverages available through halftime.
Halftime Games
A fan favorite in 2022, the Lil' Jacks Horse Races returns! Fans can sign up in advance on our website for a chance to race 50 yards down the pitch on inflatable horses. Four riders will be chosen for each game. Contestants are selected on a first-come first served basis.
---
A new addition to the lineup is our Hobby Horse Spin + Shoot. Two participants will start at the goal posts. Both will run to the top of the 18-yard box and spin 10 times. The first to score the penalty kick takes the point in a best-of-three competition.
---
Sign up to compete during our home opener today!
Post-Game Watch Parties
More soccer? That's right. We're giving all Charlotte soccer fans a reason to come together and support the city's two professional clubs. Five times this season, fans will be able to watch the Jacks compete at American Legion Memorial Stadium, then head over to Elizabeth Parlour Room at Hooligans FC to catch a Charlotte FC road match playing on all TVs.
Charlotte Independence players will join the party giving fans a chance to mix and mingle with the pros. Mark these dates on your calendar:
Saturday, March 18
Saturday, April 22
Saturday, June 3
Saturday, September 23
Saturday, September 30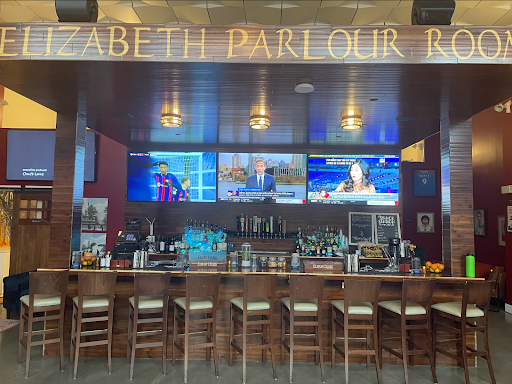 Meet The Team
Our front office staff are the ones making it all happen. This season you'll see some familiar faces, but also some newcomers to the organization.
Ashley Osiecki: VP of Marketing + Communications
Alex Kantor: Executive Director of Corporate Partnerships
Edwin Valentin: General Manager – Ticket Sales + Operations
Ulises Vega: Graphic Designer
Drew Hubbard: Senior Manager of Marketing + Broadcasting
Corey McClain: Photography/Videography Intern
Matt Ward: Communications Intern
Home Opener tickets are on sale now for as low as $12 per game. Visit charlotteindependence.com to secure your seats or give us a call at 704.206.1515.