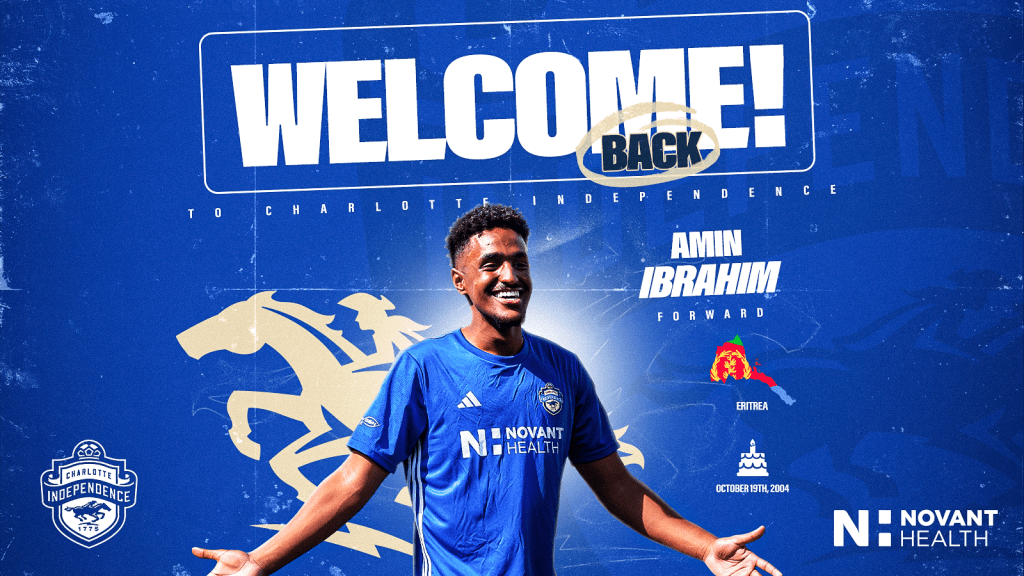 18-year-old returns for his second season with the Jacks
CHARLOTTE, N.C. (March 14, 2023) – The Charlotte Independence announced today the return of Amin Ibrahim who joins under his second USL Academy contract with the Jacks. Ibrahim was first rostered with the Jacks in September 2022. He was called up after a positive summer season with the club's USL League Two team.

Ibrahim appeared in three games for the club's USL League Two team last summer and still looks for his first professional minutes. Native to Eritrea, Ibrahim is a Charlotte homegrown talent who spent the last couple years with the Charlotte Independence Soccer Club's U18/U19 Academy.
Ibrahim will graduate from East Mecklenburg High School in June 2023. He continues to weigh options for collegiate soccer.
"I am really excited to sign with Independence again!" Ibrahim said. "This season I'm hoping to make an impact within the squad and do my best for the club. I also want to be an example for kids in the academy to show them with hard work and belief you can achieve whatever goals you have set for yourself."
The Charlotte Independence kick off the 2023 USL League One season against the Richmond Kickers on Saturday, March 18 at American Legion Memorial Stadium. Home opener tickets are on sale now at charlotteindependence.com.