⚽️ WHO ARE WE PLAYING?
The Jacks are back at American Legion Memorial Stadium this Saturday, May 27 to take on Chattanooga Red Wolves SC. Last time out, the Independence won in dramatic fashion with a come from behind defeat over in-state rivals, North Carolina FC. This is the first time Charlotte has faced Chattanooga in 2023. Kickoff is set for 7:00 p.m. Tickets start at $12.
GIVEAWAY: Rally Towels
🇺🇸 MILITARY APPRECIATION NIGHT PRESENTED BY ACCUVISION LASIK
Saturday, May 27 marks our annual Military Appreciation Night presented by Accuvision Lasik. It's an evening to honor and recognize all active, retired and fallen military servicemen and women. The Charlotte Independence will sport red, white and blue kits.
QUEEN CITY HEROES: Charlotte Independence fans can now provide our community's active and retired military personnel with the opportunity to attend matches at American Legion Memorial Stadium.
🔴 Donate 100 tickets for $500
⚪️ Donate 50 tickets for $250
🔵 Donate 1 ticket for $10
Donate today and support our troops this Saturday, May 27 for Military Appreciation Night presented by Accuvision Lasik.
🧢 GOT MERCH?
To celebrate Military Appreciation Night, we're highlighting our Charlotte Independence Patriotic Hat. There's also a youth option in Navy Blue. Shop online or visit the merchandise trailer on game day.
🐴 HALFTIME HORSE RACES
Ready to race? Our Lil' Jacks Horse Races features four (4) participants who will race on inflatable horses down the pitch during halftime. The winner takes home a team signed soccer ball and all contestants go home with gift cards to Piada Italian Street Food.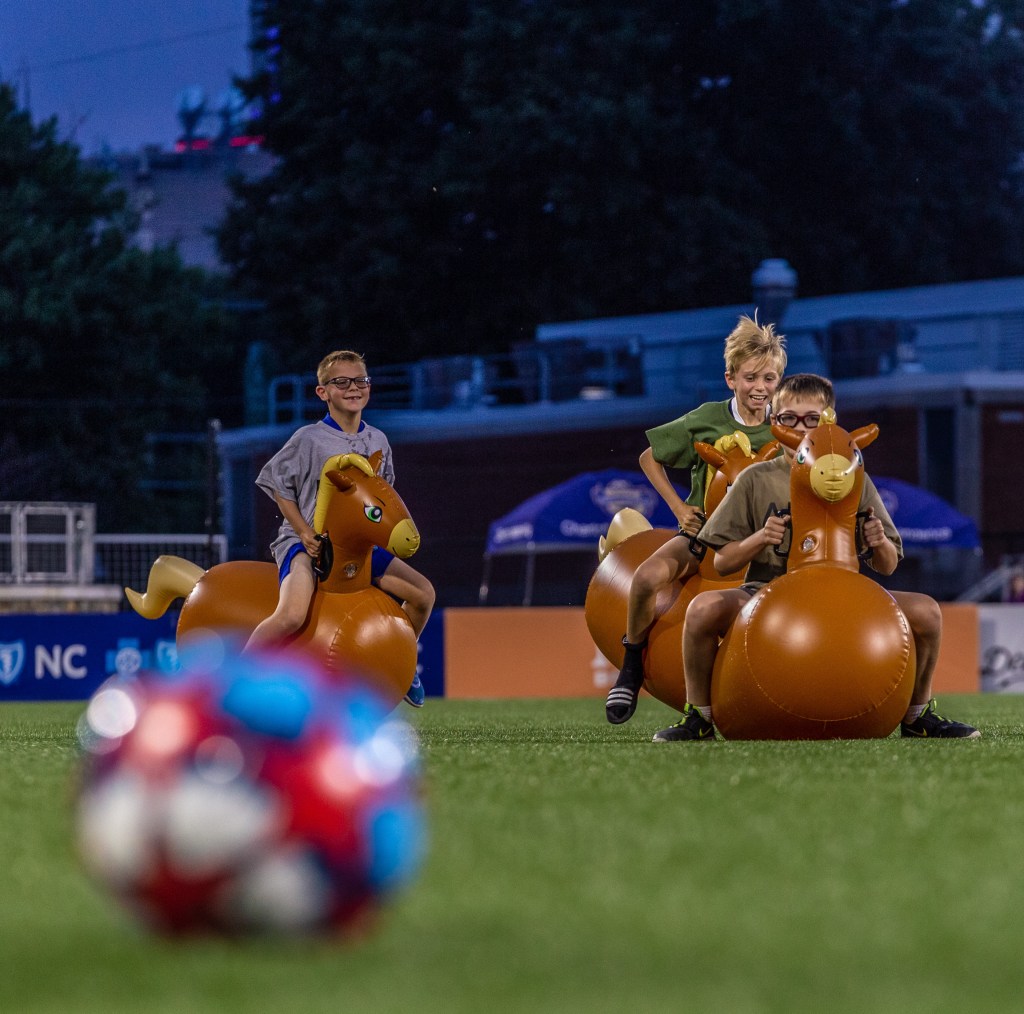 🥳 PARTY ON THE PLAZA
Party on the Plaza opens at 1:00 p.m. with access to yard games like Corn Hole, Connect 4, and Jenga! Grab a bite to eat, sip on a cold brew and take in the city skyline views as the players warm up for the match.
🍺 WHAT'S ON TAP?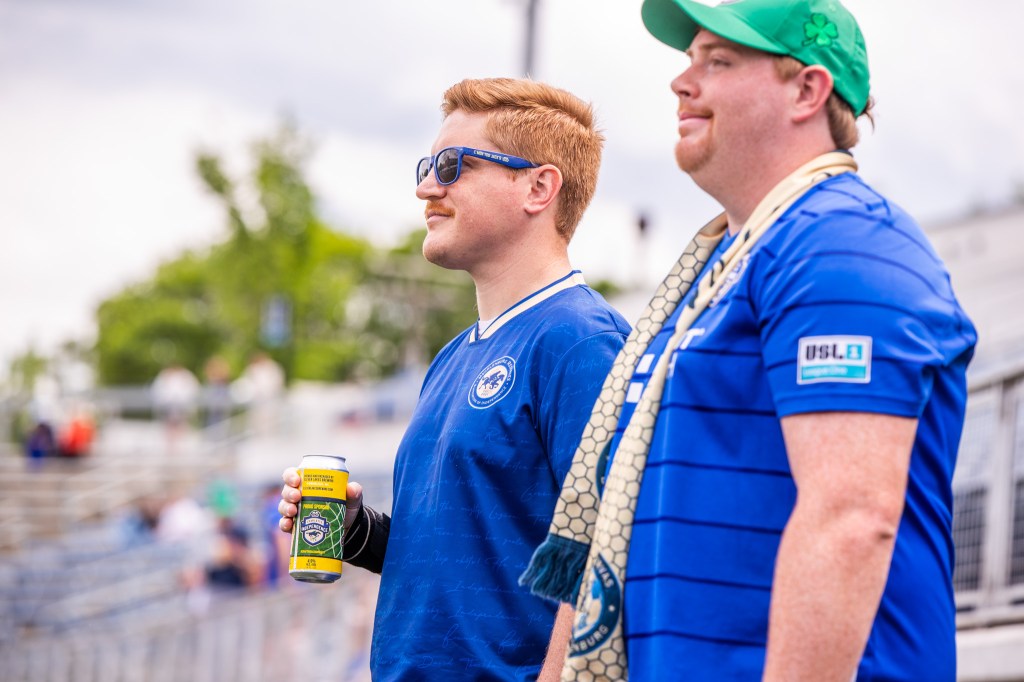 ELEVEN LAKES BREWING CO.
Cans: Yellow Card Hard Seltzer, Lazy River IPA, Northern Aggression and Orange is the New Pale
Draft: Northern Aggression and River Otter Red
Saturday Seltzer Special: Eleven Lakes Brewing Yellow Card Hard Seltzer is on special for only $7 all day.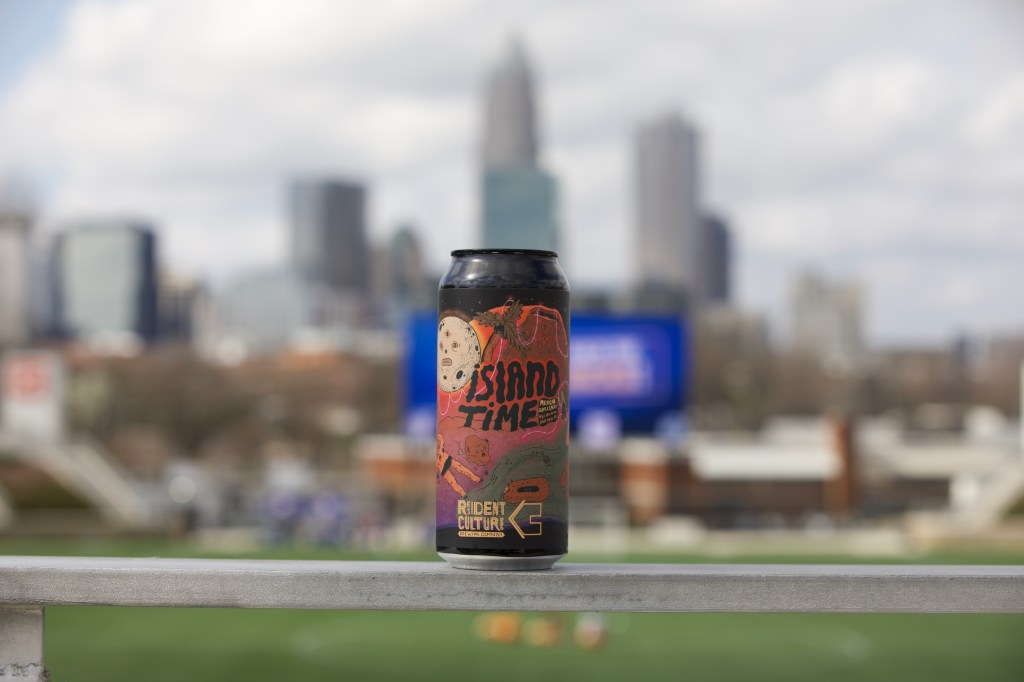 RESIDENT CULTURE BREWING CO.
Cans: Country Kind of Silence Helles Lager, Forever Alone Hazy IPA, and Tropical tryst Titi Sour, No Fuchs Given
Draft: Lightning Drop Hazy IPA, Riding for the Feelings Pilsner, and Island Time Mexican Lager
📺 POST GAME WATCH PARTY
After the Charlotte Independence match head over to the Elizabeth Parlour Room at Hooligans FC for a post game watch party! Enjoy $2 Bud Light + Michelob Ultra Cans and $5 Hornitos Tequila. LA Galaxy vs. Charlotte FC kicks off at 10:30 p.m.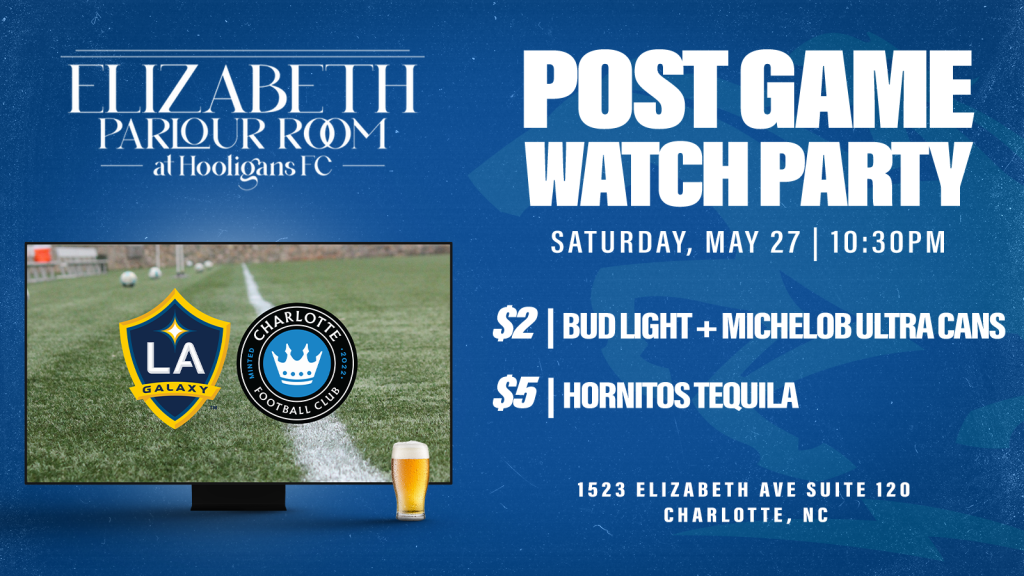 BeLocal Matthews & Mint Hill – Discover Local Favorites In Your Hometown!