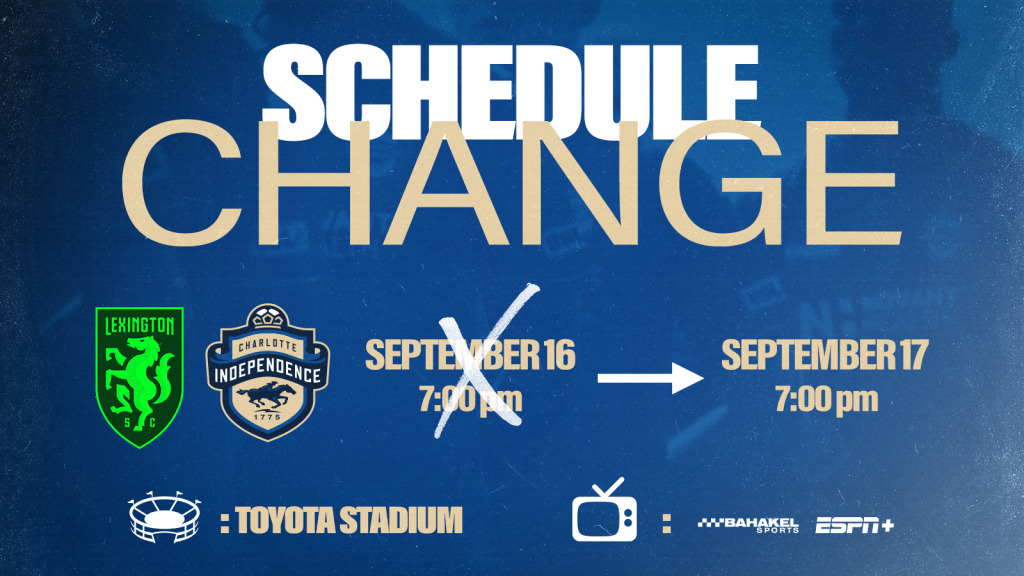 CHARLOTTE, N.C. (June 7, 2023) – The Charlotte Independence announced today a schedule change with Lexington Sporting Club. The away match originally scheduled for Saturday, September 16 will now be played on Sunday, September 17 at 7:00 p.m. at Toyota Stadium.
CLICK HERE TO VIEW THE UPDATED SCHEDULE
All Charlotte Independence away matches can be live streamed for free on Bahakel Sports, and all USL League One matches are available on ESPN+ with a paid subscription.