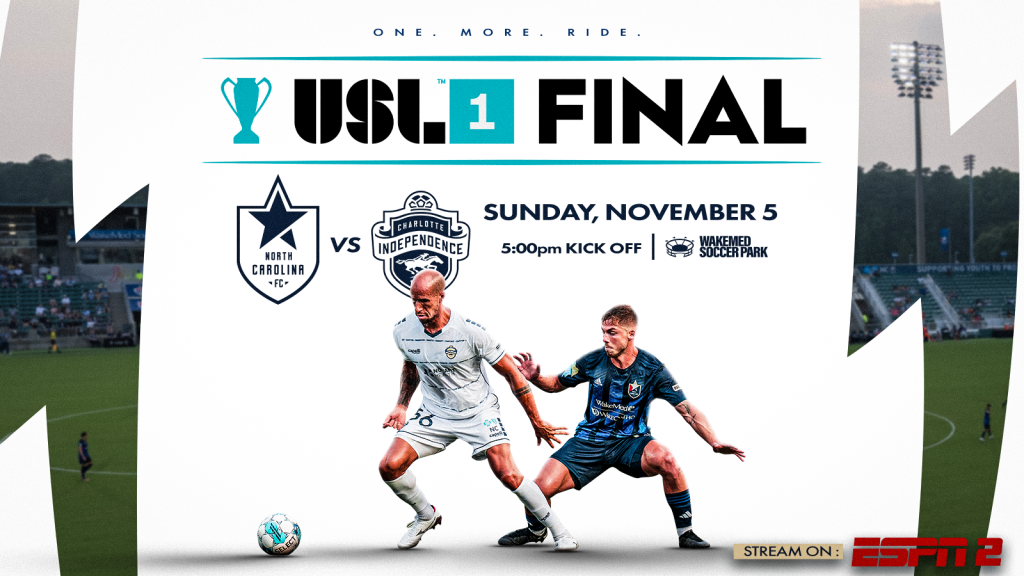 CHARLOTTE, N.C. (October 30, 2023) – Charlotte Independence and USL League One announced on Monday that the 2023 Championship match will now be played on Sunday, November 5 at 5:00 p.m. at WakeMed Soccer Park in Cary, North Carolina. The league had previously set the final for 8:30 p.m. The match will still air on ESPN2 as previously scheduled.
MATCH DETAILS:
No. 2 North Carolina FC vs. No. 4 Charlotte Independence
Sunday, November 5 at 5:00 p.m.
WakeMed Soccer Park, Cary, North Carolina
Stream on ESPN2
TICKETS: Purchase discounted tickets for Independence fans here.