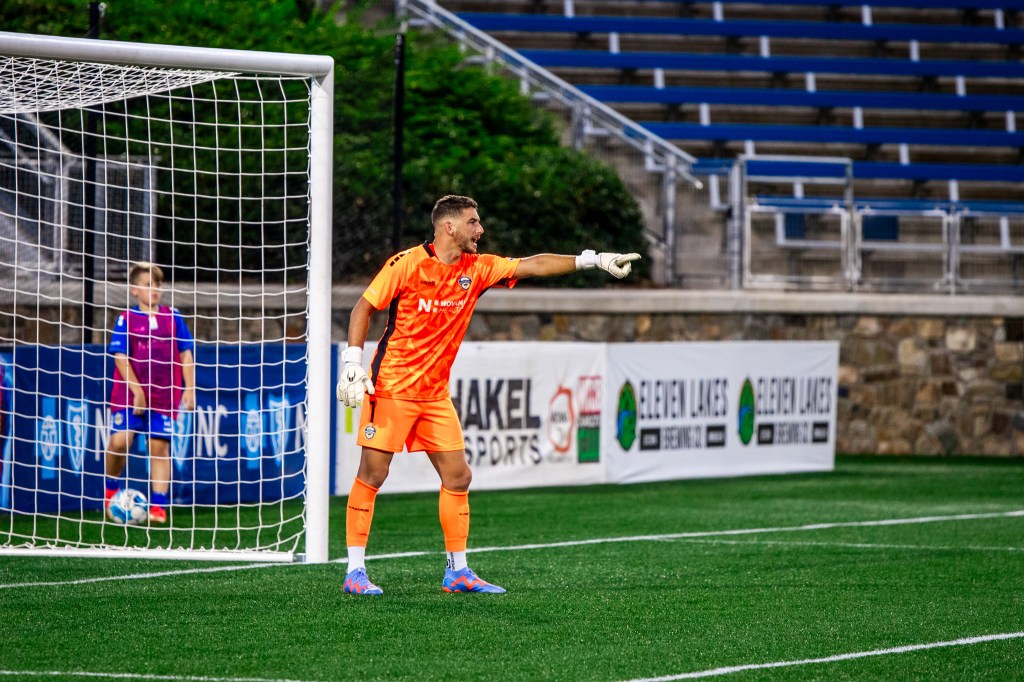 Pack set new league record for saves in a single season (129)
CHARLOTTE, N.C. (November 7, 2023) – USL League One and the Charlotte Independence today announced that Austin Pack has been named the 2023 USL League One Goalkeeper of the Year. He was nominated for the award, after breaking multiple league records this season for the Jacks.
Three finalists for Goalkeeper of the Year were chosen based on a vote by the league's coaches. Pack received the most votes, winning the award.
"I am overjoyed for Austin," Head Coach Mike Jeffries expressed. "Throughout his career, he has overcome many challenges and obstacles, and for him to have the season he has had is a credit to his resilience, tenacity, and mentality. Though his performance is measured in his being at the top of the goalkeeping statistical categories, his value to the team is far greater than the numbers – winning points or keeping us from dropping points with incredible saves; providing leadership and organization to a young back line, and being a positive locker room influence."
This season, Pack shattered the USL League One record for most saves in a single season with 129. The previous record of 105 was set by Akira Fitzgerald playing for the Richmond Kickers in the 2022/23 season. Pack and Akira are the only goalkeepers in league history to eclipse 100 saves.
In the Independence's semifinal match against Union Omaha, Pack tied a league record for most saves in USL League One Playoffs history with seven stops. Pack's excellent performance to protect the clean sheet earned him the Player of the Match honor from the league.
"I'm thankful for my teammates and coaches for instilling confidence in me all year," Pack said. "I'm proud to have been able to contribute to this club. I'm also thankful for the club owners and their support."
The USL League One All-League Teams were announced last week, and Pack earned the goalkeeper slot on the All-League First Team. Teammates Joel Johnson and Omar Ciss were named to the All-League Second Team. Ciss is a finalist for the 2023 USL League One Young Player of the Year Award which will be announced later this week.
ABOUT CHARLOTTE INDEPENDENCE:
The Charlotte Independence is a professional men's soccer team committed to making Charlotte a better place to live through sports. The team is based in Charlotte, N.C. and competes in USL League One. All home games are played at American Legion Memorial Stadium. An ownership group led by Jim McPhilliamy founded the club in September 2014 after acquiring the USL franchise rights from the Charlotte Eagles. For more information, visit charlotteindependence.com or follow the club on social media via Instagram, Twitter and Facebook.