Appalachian State University commit is also a member of the Charlotte Independence Soccer Club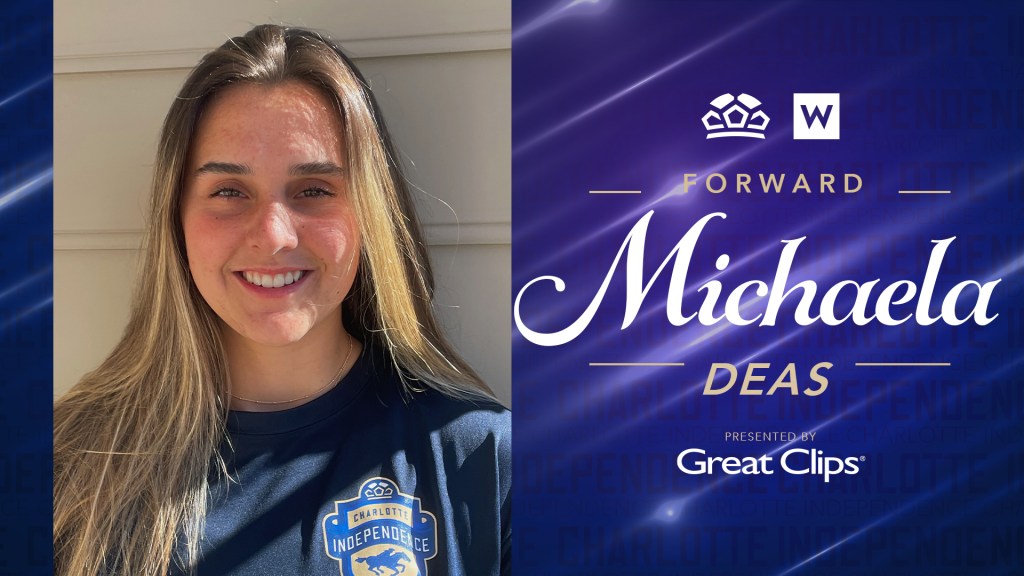 CHARLOTTE, N.C. (March 14, 2022) – The Charlotte Independence USL W League team today announced the signing of Forward Michaela Deas for the 2022 season. She plays ECNL soccer for the Charlotte Independence Soccer Club and recently committed to play Division I collegiate soccer at Appalachian State University.
"Michaela has demonstrated her ability to score goals at every level she has played," explained Greg Ashton, General Manager of the Charlotte Independence USL W League Team. "She is capable of creating opportunities for herself with her runs off the ball and also provides high quality finishing when presented with opportunities for her teammates. We look forward to seeing her be a goal scoring threat this Summer."
Deas plays for the '04 Charlotte Independence Girls ECNL team which competes in the Mid-Atlantic Conference. Previously, she spent seven years with the Lake Norman Soccer Club who won back to back North Carolina State Championships in 2018 and 2019.
As a Junior Deas led the Community of School of Davidson to a 2021 State Championship. She was named MVP, Player of the Year, All-Conference, All-Region, and All-State after scoring 30 goals and notching 18 assists. Deas was also named All-Conference and All-Region with the Lady Spartans as a Freshman in 2019.
When asked what she's looking forward to most about joining the USL W League team, Deas stated, "I'm excited to play in the W League this Summer. This experience will definitely help prepare me for the collegiate level!"
From September 2017 to March 2018, Deas attended three U.S. National ID Camps in addition to other U.S. Market Training opportunities.

The Charlotte Independence USL W League Team kicks off their inaugural season on Sunday, May 15 at 3:00 PM (ET). The women will host Greenville Triumph SC at American Legion Memorial Stadium. To view the full schedule and purchase your season tickets, please visit charlotteindependence.com/schedule-uslw.