University of Arkansas commit is also a member of the Charlotte Independence Soccer Club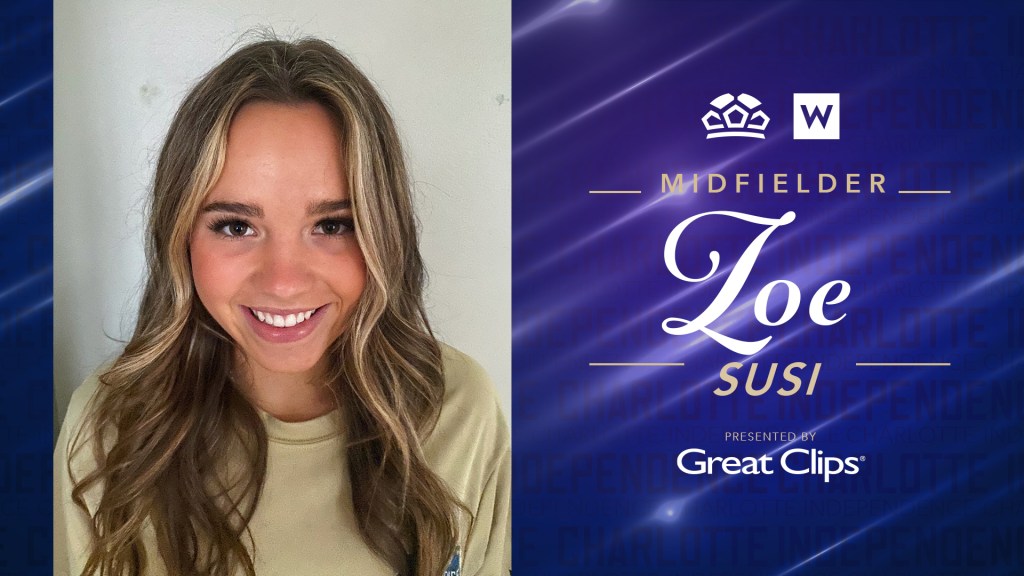 CHARLOTTE, N.C. (March 18, 2022) – The Charlotte Independence USL W League team today announced the signing of Midfielder Zoe Susi ahead of its inaugural 2022 campaign. Susi competes for the '04 Charlotte Independence ECNL Girls team and was named to the 2021 ECNL U17 Mid-Atlantic First Team All-Conference. She has committed to play collegiate soccer at the University of Arkansas, home of the reigning SEC Champions.
"Zoe has had a great career in our ECNL program and locally within the state of North Carolina for her high school," explained Charlotte Independence Women's Head Coach, Robyn Horner. "We are very happy to sign her to our first W-League roster. She is a great student of the game, with a high soccer IQ. Her talents and abilities on the ball are not only why she was so highly recruited out of our club, but also a part of what will make her such a great addition to our team."
Susi plays high school soccer at Wilkes Central High School in Wilkesboro, N.C. where she's scored 125 goals and tallied 65 assists throughout her career. She's been a two-time North Carolina All-Region Selection, two-time North Carolina All-State Selection and two-time Conference Player of the Year.
"I am super excited to be surrounded by an amazing group of talented women who will constantly push me to be better everyday and prepare me for the next level," stated Susi.
As a Freshman, Susi scored the second most goals in North Carolina State history and was named the 2019 Mountain Valley Athletic Conference Player of the Year. She is currently ranked the number 34 player in the South Atlantic Region by Top Drawer Soccer.
Susi is also a three-time ODP Region 3 Team Member, a three-time ODP National Team Training Invitee and played on the 2019 Region III International Team.

The Charlotte Independence USL W League Team kicks off their inaugural season on Sunday, May 15 at 3:00 PM (ET). The women will host Greenville Triumph SC at American Legion Memorial Stadium. To view the full schedule and purchase your season tickets, please visit charlotteindependence.com/2022-womens-usl-w-league-schedule/.