Jones played professional soccer in Sweden in 2020 winning the Gothia Puma Cup Trophy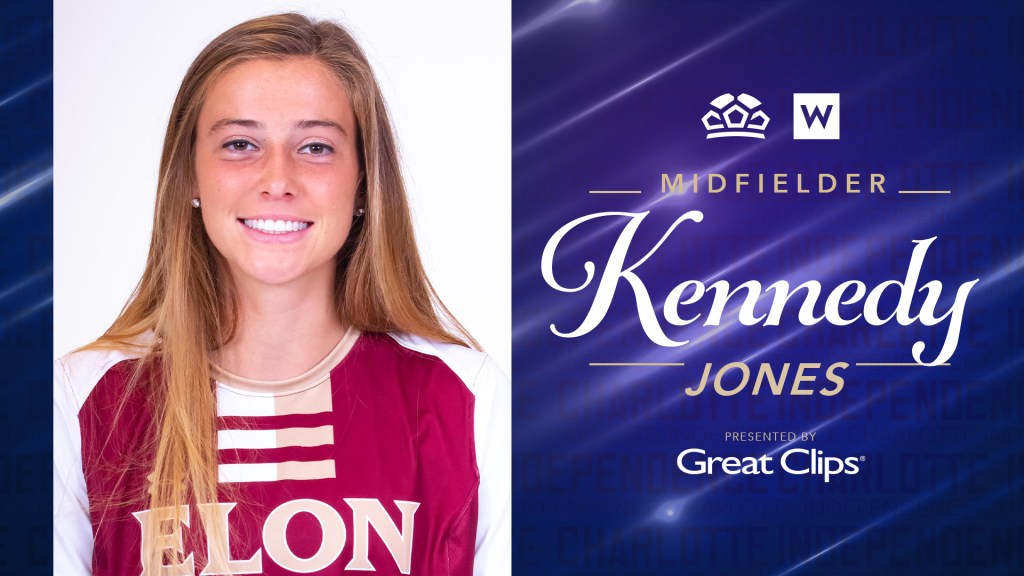 CHARLOTTE, N.C. (March 22, 2022) – The Charlotte Independence USL W League team today announced that Midfielder Kennedy Jones has signed for the 2022 season. Jones played professional soccer in Sweden in 2020 winning the Gothia Puma Cup Trophy. She is a freshman at Elon University and a former member of the Charlotte Independence Soccer Club where she helped lead her team to NCYSA State and U.S. National League Championship titles in 2018.
"I actually got a chance to play alongside Kennedy on last year's Independence team, so to say that we are pleased to have her back is an understatement," explained Charlotte Independence Women's Head Coach, Robyn Horner. "Kennedy has a long and impressive history with our youth club, she is a talented player and will be a great addition to our team. She is a strong ball-winner, and a great distributor of the ball. She will help us a great deal in the midfield."
During her first season at Elon University, Jones played in all 16 games for the Phoenix with 20 shots and one goal. She played four seasons of high school soccer and was a two-time captain at Providence Day School in Charlotte, N.C.
Jones was a Gatorade Player of the Year nominee and Academic All-American after her senior season in 2021. She earned All-Conference (2018-2021), All-State (2019 & 2021) and All-Region honors (2018, 2019 & 2021) throughout her high school career. Jones was tied for leading goal scorer after both her sophomore (29) and senior (28) seasons.
"I am really excited to start playing this summer with the Charlotte Independence and wear the club jersey again," stated Jones. "I can't wait to start the season!"
Jones led the Chargers to the North Carolina Independence School Athletic Association (NCISAA) State Championships in 2019 and 2021 as well as a State Runner-Up finish in 2018. She concluded her high school soccer campaign with 71 goals and 33 assists.
In 2017, Jones was twice named a U.S. Soccer ID2 National Camp Selection.

The Charlotte Independence USL W League Team kicks off their inaugural season on Sunday, May 15 at 3:00 PM (ET). The women will host Greenville Triumph SC at American Legion Memorial Stadium. To view the full schedule and purchase your season tickets, please visit charlotteindependence.com/2022-womens-usl-w-league-schedule/.