University of Georgia commit is also a member of the Charlotte Independence Soccer Club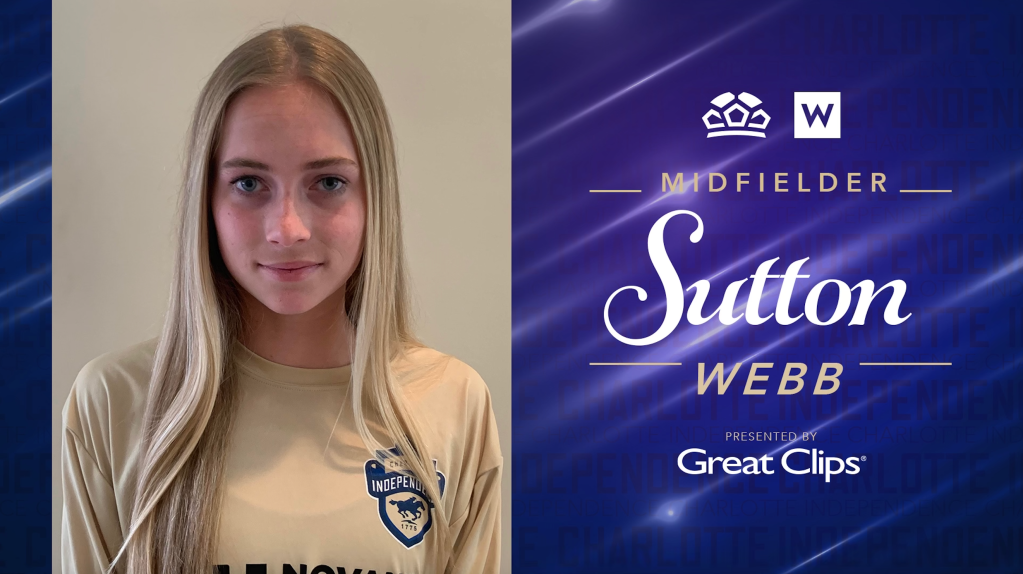 CHARLOTTE, N.C. (March 28, 2022) – The Charlotte Independence W League Team announced today the signing of midfielder Sutton Webb for the 2022 season. Webb will play Division I collegiate soccer at the University of Georgia this fall. She was a captain of Charlotte Independence Soccer Club's Super Cup team and earned First Team ECNL All Conference Honors.
"Sutton has continued to develop as an attacking threat over the past three years playing in the ECNL program," explained Greg Ashton, General Manager of the Charlotte Independence USL W League Team. "Playing against some of the best club teams in the country has prepared her to compete against high quality players in the W League."
Webb played high school soccer at Salisbury High School in Salisbury, N.C. from 2018-2021. She was named a North Carolina All-State selection in 2021, twice named All-Conference and All-Region, and named Rowan County (N.C.) Female Athlete of the Year following her senior season.
"I am extremely excited to be one of the younger members selected for the team," stated Webb. "I feel like this is a great opportunity for me to train with some of the best players in the state as I prepare to enroll at the University of Georgia this summer. I am most looking forward to pushing myself and developing my game even further all while creating new friendships!"
In addition, Webb was named to the ODP All-South Region Team and was selected for the ODP Costa Rica International Tournament in 2020.
The Charlotte Independence USL W League Team kicks off their inaugural season on Sunday, May 15 at 3:00 PM (ET). The women will host Greenville Triumph SC at American Legion Memorial Stadium. To view the full schedule and purchase your season tickets, please visit charlotteindependence.com/2022-womens-usl-w-league-schedule/.