Camino named Official Philanthropic Partner of the Charlotte Independence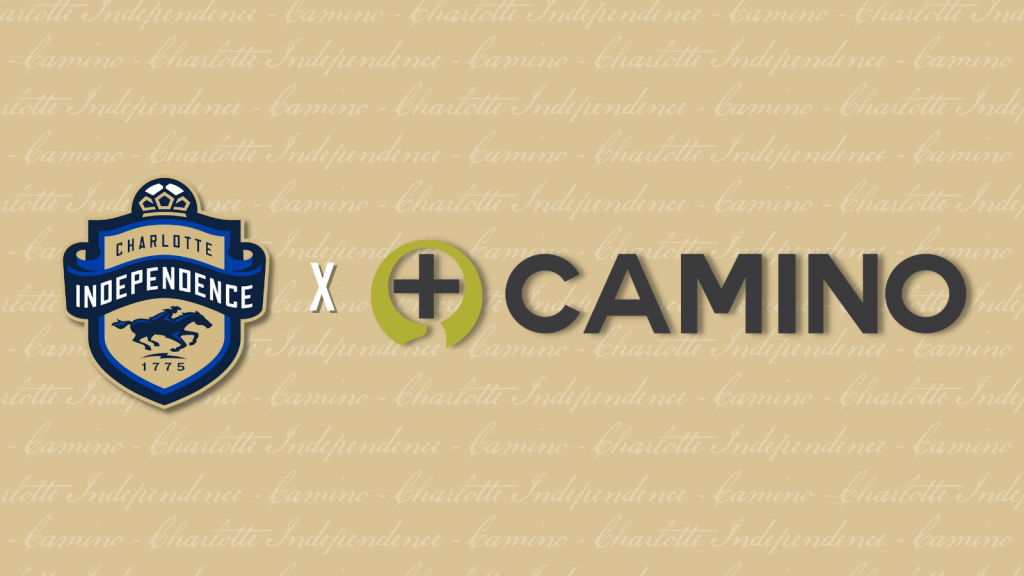 CHARLOTTE, N.C. (April 3, 202) – The Charlotte Independence announced today a strategic community partnership with Camino, a trusted bilingual and multicultural care center for Charlotte's Latino community. Camino will be an Official Philanthropic Partner of the Charlotte Independence and will become the benefactor of the club's food drives, coat drives and other community-focused initiatives throughout the season.
"We've had the pleasure to work with the folks at Camino in 2021 with some philanthropic efforts. We enjoy their partnership and share their values in serving our community," explained Charlotte Independence President and COO, Tim Schuldt. "We're going to double-down on the philanthropy and expand beyond that! Soccer is so popular with our Latin customers, and we look forward to increasing the entertainment value for them, while increasing the affordable accessibility for them as well."
The Charlotte Independence will continue to expand their One Club, One Love Community Clinics series and host a number of sessions on-site at the Camino community field. These visits provide Charlotte's youth population a chance to meet, and train with, the team's professional athletes and youth club coaches using soccer as a path to keep kids healthy and active.
Camino staff will assist the team acting as the official welcome party for the team's Latino and Spanish speaking fans and using the Jack's matches as an opportunity to welcome and connect with the Latin soccer fans of Charlotte. In addition, Camino will be joining the team to help program the Blue Cross Blues Shield of NC Latin Heritage Night, a Latin themed pre-game festival and in-game programming to entertain fans with Latin themed entertainment, food and activities. The team's Latin Heritage Night will be held at American Legion Memorial Stadium on Saturday, September 24.
"We're very thankful for this partnership with Charlotte Independence. They're an amazing organization and care about elevating the Latino community as much as we do," stated Rusty Price, CEO & Founder of Camino. "We're excited to continue to live out our mission of equipping people to live healthy, hopeful, and productive lives, and grateful that Charlotte Independence is now joining us in our mission."
The team and Camino also have plans to continue to make professional soccer affordable and accessible to all fans and those served by Camino. This includes special value promotions as well as media opportunities to enhance the content available to Latin soccer fans in the Queen City. Additional news about this accessibility will be shared with fans over the next few weeks!

The Charlotte Independence kickoff their 2022 season on Friday, April 8 at 7:00 PM (ET). The Jacks will host Central Valley Fuego FC at American Legion Memorial Stadium. To view the full schedule and purchase your tickets, please visit charlotteindependence.com/uslleagueoneschedule.