NC State senior won Frauen Bundesliga title with Bayern Munich II at the age of 17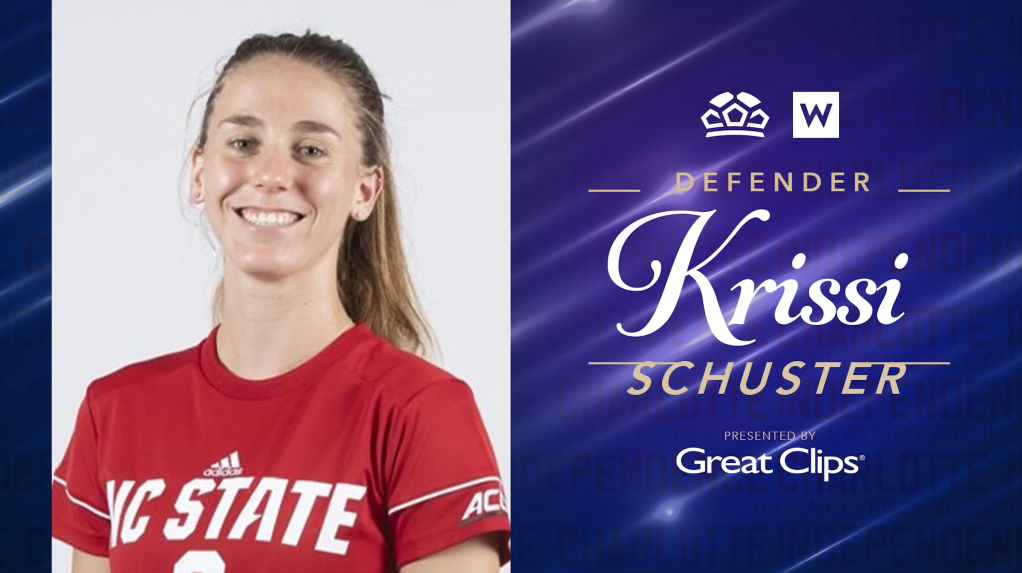 CHARLOTTE, N.C. (April 26, 2022) – The Charlotte Independence USL W League team announced today the signing of NC State graduate Krissi Schuster to the 2022 roster. Before her time with the Wolfpack, Schuster won the Frauen Bundesliga title with Bayern Munich in Germany during the 2014-15 season.
"Krissi is a very experienced defender who performs at a high level in all practices and games," explained Greg Ashton, General Manager of the Charlotte Independence USL W League Team. "We're looking forward to seeing her leadership and organization as we look to build this new team."
Schuster joined Bayern Munich at the age of 14 in 2011 and played with Bayern II in the Bundesliga B, the top division for U17 women's teams. While captaining the team, she helped Bayern II win the German Cup in 2014 after also winning the title in 2013. She made her Bayern Munich debut at the age of 17 and scored a goal against Paris St. Germain.
In her freshman season at NC State, Schuster started in all 22 of the Wolpack's games at right back and finished second on the team with five assists. She scored one goal during her first college season to help the Wolfpack advance to the Sweet 16 in the NCAA Championship.
Schuster again played in all 22 matches in her sophomore season, finishing with one goal and two assists in 2017. As a junior, she played all but four matches, and despite an injury, still produced one goal and three assists for the Wolfpack. That season her team advanced to the Sweet 16 in the 2018 NCAA Championship.
As a senior, Schuster started all 23 matches for NC State and had her most effective offensive season. She finished with a career-high three goals while also adding three assists for the Wolfpack offense. Schuster helped lead NC State to another Sweet 16 finish in the NCAA tournament and a semifinal appearance in the ACC tournament.
"I am most looking forward to competing in a challenging league with many talented players and hope to be able to help the team with my experience," Schuster said.
The Charlotte Independence USL W League Team kicks off their inaugural season on Sunday, May 15 at 3:00 PM (ET). The women will host Greenville Triumph SC at American Legion Memorial Stadium. To view the full schedule and purchase your tickets, please visit charlotteindependence.com/2022-womens-usl-w-league-schedule/.