Huntersville native returns to Independence from Miami University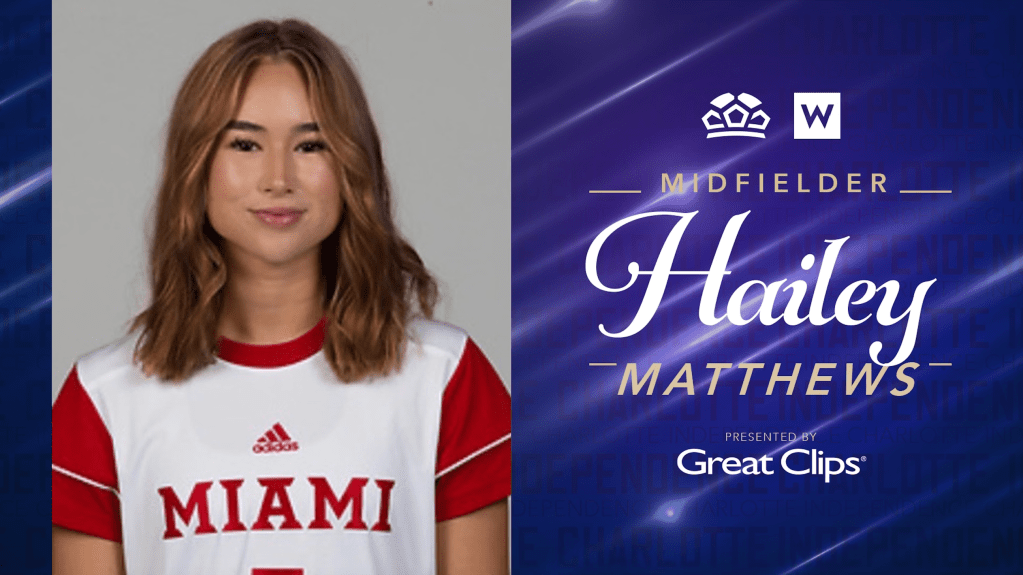 CHARLOTTE, N.C. (May 3, 2022) – The Charlotte Independence USL W League team announced today the signing of Miami University midfielder Hailey Matthews for their inaugural 2022 season. Matthews is from Huntersville, NC and returns to the Queen City this summer to compete with her hometown club.
"Hailey is an extremely versatile player who will help in a number of positions this season," explained Greg Ashton, General Manager of the Charlotte Independence USL W League Team. "She has grown in strength and confidence over the past couple of seasons away at college and we look forward to seeing the positive influence she has on the team this summer."
The Miami University midfielder enrolled early to train with the team during the 2020 spring season. In her freshman year with the Red Hawks, she started in four games and appeared in six. In Matthews' sophomore season, she earned her first college assist during the first game of the season against Austin Peay. She finished the season with two assists and appeared in 13 games.
Matthews played high school soccer at Hough High School where she was a three-year varsity letter winner. She earned All-State honors and won Conference Offensive Player of the Year in 2019. Matthews scored 17 goals and earned 18 assists her junior season.
"I'm honored to have the opportunity to return and play for the Charlotte Independence this summer," Matthews said. "I'm very excited to be a part of this new program and can't wait to start competing!"
The Charlotte Independence USL W League Team kicks off their inaugural season on Sunday, May 15 at 3:00 PM (ET). The women will host Greenville Triumph SC at American Legion Memorial Stadium. To view the full schedule and purchase your season tickets, please visit www.charlotteindependence.com/2022-womens-usl-w-league-schedule/.