Local player helps solidify the Independence backline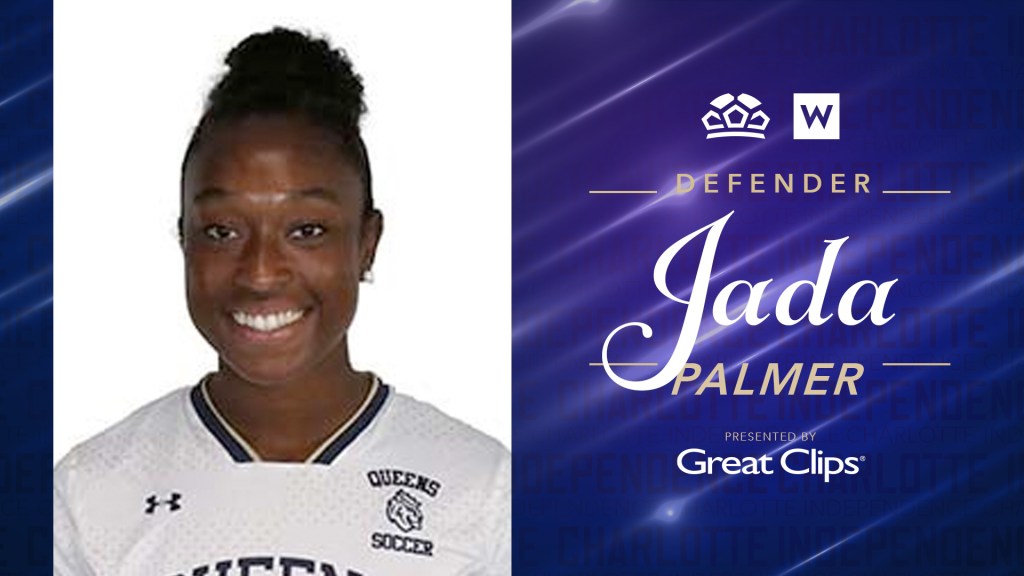 Charlotte, N.C. (May 24, 2022) – The Charlotte Independence USL W League announced the addition of Queens University of Charlotte defender Jada Palmer to the 2022 roster. Palmer has been a three-year starter for the Royals and helped them finish second in the South Atlantic Conference in 2021.
Palmer started 17 games during her junior season, helping secure a shutout in 11 of those matches. She was named to the All-State Fall team and the All-Conference Third team for her performance.
During her sophomore year, Palmer won the SAC Elite 20 Award, earned a spot on the All-Conference Third team and was named an All-Conference honorable mention. She featured in 10 games during her sophomore season, all as a starter. The team only allowed five goals in these 10 games.
As a freshman, Palmer made 20 appearances for the Royals, including 19 starts.
A native of Charlotte, North Carolina, Palmer attended Mallard Creek High School where she helped her team earn a spot in the playoffs each year from 2017-2019. Palmer was named First Team All-Conference and First Team All-Region in 2017, 2018, and 2019. She also won team Defensive MVP in 2017 and team MVP in 2018 and 2019.
Palmer grew up playing for the Carolina Rapids and later played for the Charlotte Independence WPSL team.
"I am looking forward to a fun summer of high quality soccer as I prepare for preseason in the fall," Palmer shared about her opportunity to play pre-professional soccer for the Charlotte Independence USL W League team.
The Charlotte Independence USL W League team is in action next on Saturday, May 28 against NC Courage in Cary, North Carolina. The team will return home on Tuesday, June 14 at 6 PM for a match against the NC Courage at the Community School of Davidson's Spartan Athletic Complex.