43 teams will compete in the League's inaugural season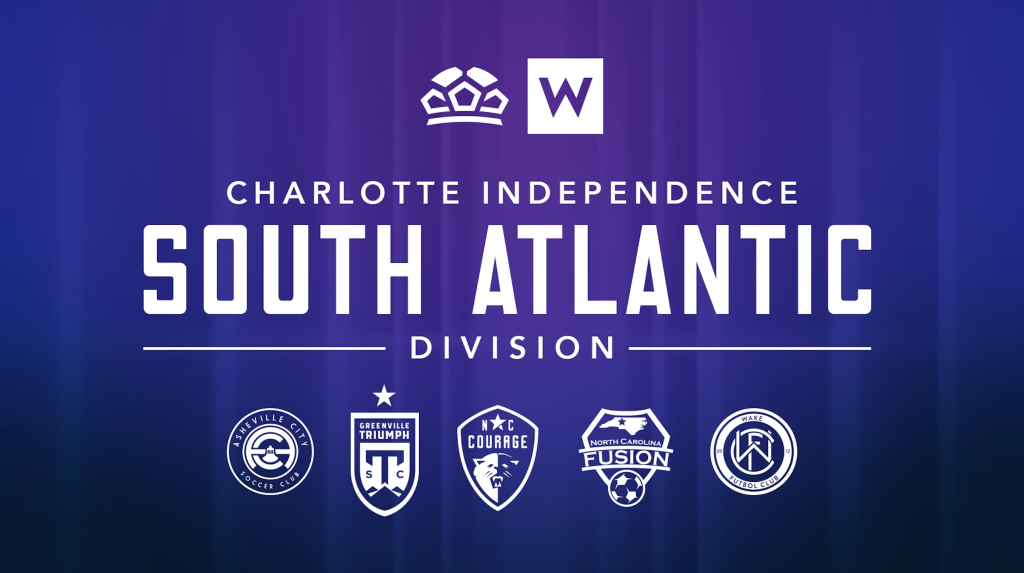 ---
TAMPA, Fla. – The United Soccer League (USL) today confirmed 43 clubs set to compete in the W League's inaugural 2022 season. The elite pre-professional league will begin play this May with seven divisions comprised of teams from 20 different states.
The USL launched the W League on June 8, 2021 with eight initial members and has since welcomed 35 additional clubs. The W League's founding membership includes four clubs from the USL Championship, five clubs from USL League One, 24 clubs from USL League Two, and 10 new USL expansion markets.
"When we set out to build the W League, we made it a focus to involve key stakeholders who have been driving the women's game forward both inside and outside the USL. That sense of community laid the foundation that these clubs are building upon," said Joel Nash, Vice President of Youth and Pre-Professional. "There are ample stories that have already been told to this point, but players showcasing their talent to thousands of fans across the country and world will be the story we can all celebrate in 2022."
The clubs will be arranged into seven divisions for the 2022 season – the Deep South, Great Lakes, Heartland, Metropolitan, Mid-Atlantic, South Atlantic, and Southeast. Full membership for six of the divisions is outlined below, while the league is continuing to finalize the Mid-Atlantic. For more information on each team, visit uslwleague.com/league-teams.
"The past year has been an incredible period of growth for the women's game and the USL W League, and we could not be more appreciative of the investment and dedication our clubs have shown to providing more opportunities for players, fans, and executives in women's soccer," said Betsy Haugh, USL Director of Women's Soccer Operations. "We are thrilled to be able to celebrate our inaugural season in more than 40 communities around the country and look forward to kicking off in May."
The USL W League will release its inaugural season schedule on Thursday, February 3. For more information about the USL W League, visit uslwleague.com and follow the W League on Twitter, Instagram, and Facebook.
2022 USL W League Clubs
Deep South
Chattanooga Red Wolves SC (Chattanooga, Tenn.)
Tennessee Soccer Club (Franklin, Tenn.)
Peachtree City MOBA (Peachtree, Ga,)
South Carolina United Bantams (Columbia, S.C.)
South Georgia Tormenta FC (Statesboro, Ga.)
Southern Soccer Academy (Marietta, Ga.)
Great Lakes
AFC Ann Arbor (Ann Arbor, Mich.)
Detroit City FC (Detroit, Mich.)
Flint City AFC (Flint, Mich.)
Indy Eleven (Indianapolis, Ind.)
Kalamazoo FC (Kalamazoo, Mich.)
Kings Hammer FC (Cincinnati, Ohio)
Midwest United FC (Grand Rapids, Mich.)
Racing Louisville FC (Louisville, Ky.)
Heartland
Chicago City SC (Chicago, Ill.)
Chicago Dutch Lions FC (Chicago, Ill.)
Green Bay Glory (Green Bay, Wis.)
Minnesota Aurora FC (Minneapolis, Minn.)
Kaw Valley FC (Lawrence, Kan.)
St. Louis Lions (St. Louis, Mo.)
Metropolitan
AC Connecticut (Newtown, Conn.)
Cedar Stars (Teaneck, N.J.)
FA Euro New York (Brooklyn, N.Y.)
Long Island Rough Riders (Long Island, N.Y.)
Manhattan SC (Manhattan, N.Y.)
Morris Elite SC (Morris County, N.J.)
Queensboro FC (Queens, N.Y.)
Westchester Flames (Westchester, N.Y.)
Mid-Atlantic* (additional club(s) to be announced)
Christos FC (Baltimore, Md.)
Eagle FC (Mechanicsburg, Pa.)
Northern Virginia FC (Leesburg, Va.)
Patuxent Football Athletics (Patuxent, Md.)
South Atlantic
Asheville City SC (Asheville, N.C.)
Charlotte Independence (Charlotte, N.C.)
Greenville Triumph SC (Greenville, S.C.)
North Carolina Courage U23s (Cary, N.C.)
North Carolina Fusion (Greensboro, N.C.)
Wake FC (Holly Springs, N.C.)
Southeast
Caledonia SC (Lakeland, Fla.)
Florida Elite Soccer Academy (Jacksonville, Fla.)
Miami AC (Miami, Fla.)
FC Miami City (Miami, Fla.)
Tampa Bay United (Tampa, Fla.)
Note: Due to stadium construction timelines, the USL W League club in Spokane, Wash. will begin play in 2024.